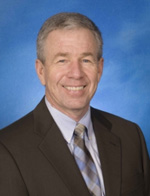 Forty three percent of senior federal and military defense leaders believe there is a major disconnect between government and industry expectations with regards to the acquisition process.  In addition, 60 percent of these leaders identified the same challenge in the C4ISR realm.
These are some of the key findings of a recent study from Booz Allen Hamilton and the Government Business Council (GBC) about key challenges in the acquisition process.
The report surveyed 340 leaders in the federal and military communities and found that more government involvement in designing requirements could greatly improve the defense acquisition process.
Learn more about the study findings and what they mean when you listen to to the podcast interview below with Trey Obering, Senior Vice President at Booz Allen Hamilton. Obering leads Acquisition and Program Management for Booz Allen and works with aerospace clients in the Air Force Materiel Command, Air Force Space Command and NASA markets.