In the 2016 Federal Government Contractor Study, we asked: "What actions is your company taking to continue to be competitive in the current federal government environment of LPTA, budget cuts, and sequestration?"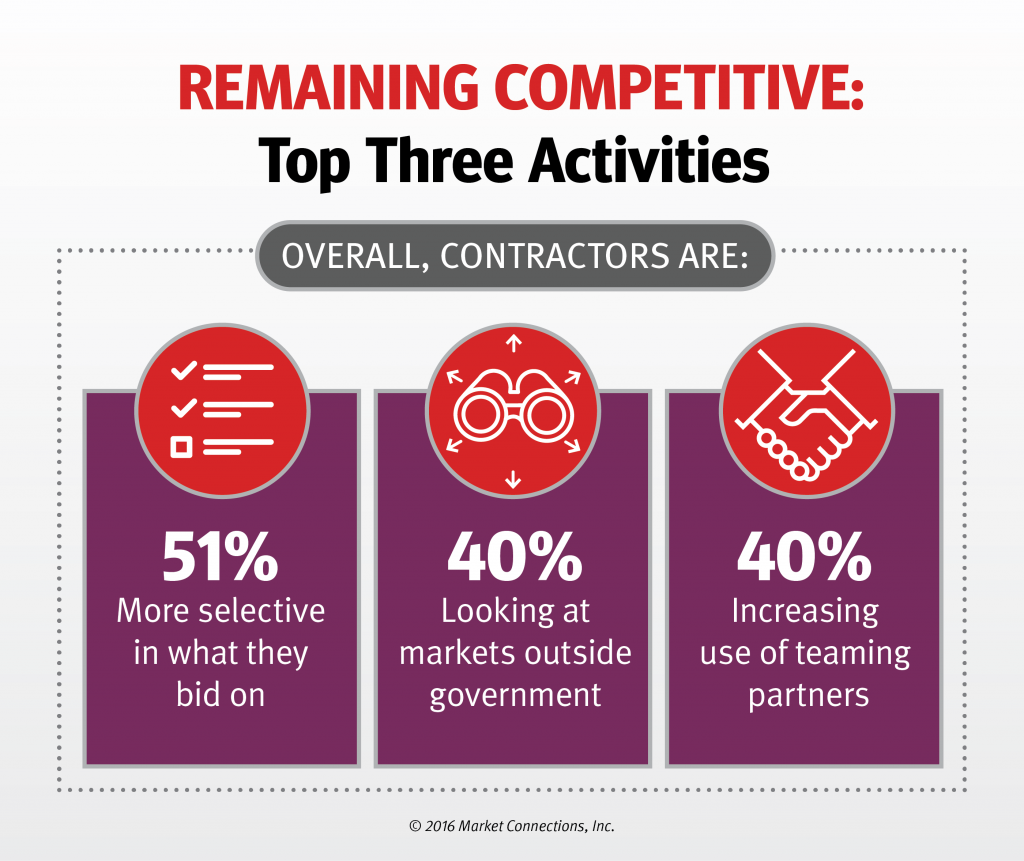 Contractors most frequently noted being more selective in what they bid on was the primary action and that is something our clients tell us as well. Expanding into other markets and increasing use of teaming partners are also top strategies.
But that's not all they're doing. Here are the top 10 strategies government contractors are using.
Being more selective in what is bid on = 51%
Looking at different markets outside of government = 40%
Increased use of teaming partners = 40%
Respond to letter of RFP rather than propose innovative solutions = 33%
Increased automation of processes and workflows= 33%
Vet solution with the client before the RFP is released = 30%
Mergers/acquisitions/divestitures = 28%
Staff reductions= 28%
Greater reliance on junior staff = 23%
Salary caps/freezes = 20%
We found the fourth strategy particularly interesting given so many contractors have innovative and new ideas about how to solve the challenges their clients face. Yet, at least in the proposal process, they aren't sharing that. Perhaps strategy number six, vetting the solution before the RFP is released, is the way around that conundrum. What do you think?
We're also curious if you have used any of these strategies to remain competitive, and how they're working for you.