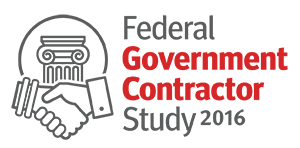 Thursday, June 30, 2016, 8:30-11:30 am (EDT)
TEGNA Conference Center
7950 Jones Branch Dr., McLean, VA 22102
Join us to learn about the best BD and marketing practices from the industry's leading companies. Market Connections will share results from our latest research study, followed by a panel of experts who will share their personal insights on best practices. The breakfast setting will provide an opportunity to network with like-minded peers in the industry.
What You Will Learn:
Top challenges faced by business development and marketing professionals in the federal space
Top strategies for remaining competitive in the federal environment despite budget restrictions, LPTA and increasing regulations
Most effective marketing, business development and capture activities and tools
PRESENTER:
Monica Mayk, Market Connections, Inc. – Vice President, Client Services
PANELISTS:
Greg Baroni, Chairman and CEO, Attain, LLC
Andrew Bryden, Chief Marketing Officer, CSRA Inc.
Ken Darby, Director, Global Marketing Communications, Lockheed Martin Corporation
Anthony Robbins, VP, Global Defense, AT&T
Lena Trudeau, Practice Manager, Global Programs, Amazon Web Services
Parking Information
There are three entrances to the Tegna building from Jones Branch Drive. Guests should enter through the Service / Employee Entrance.
Coming east on Jones Branch Drive, the parking entrance is the third on the right once you see the Gannett Building. Coming west on Jones Branch Drive, the parking entrance is the first on the left. There are signs posted for all events indicating the Event/Visitor Parking entrance.
Once you arrive at the garage entrance, please indicate you are attending an event onsite and a security guard will direct you to the designated parking locations. Once you enter the building, a set of stairs or elevator will bring you into the Lobby.
You must check in with the Security desk in the lobby before proceeding to the conference center. Security or Signage will direct you to the event location.