"As a Service:"
A Foundational Shift in Government Acquisition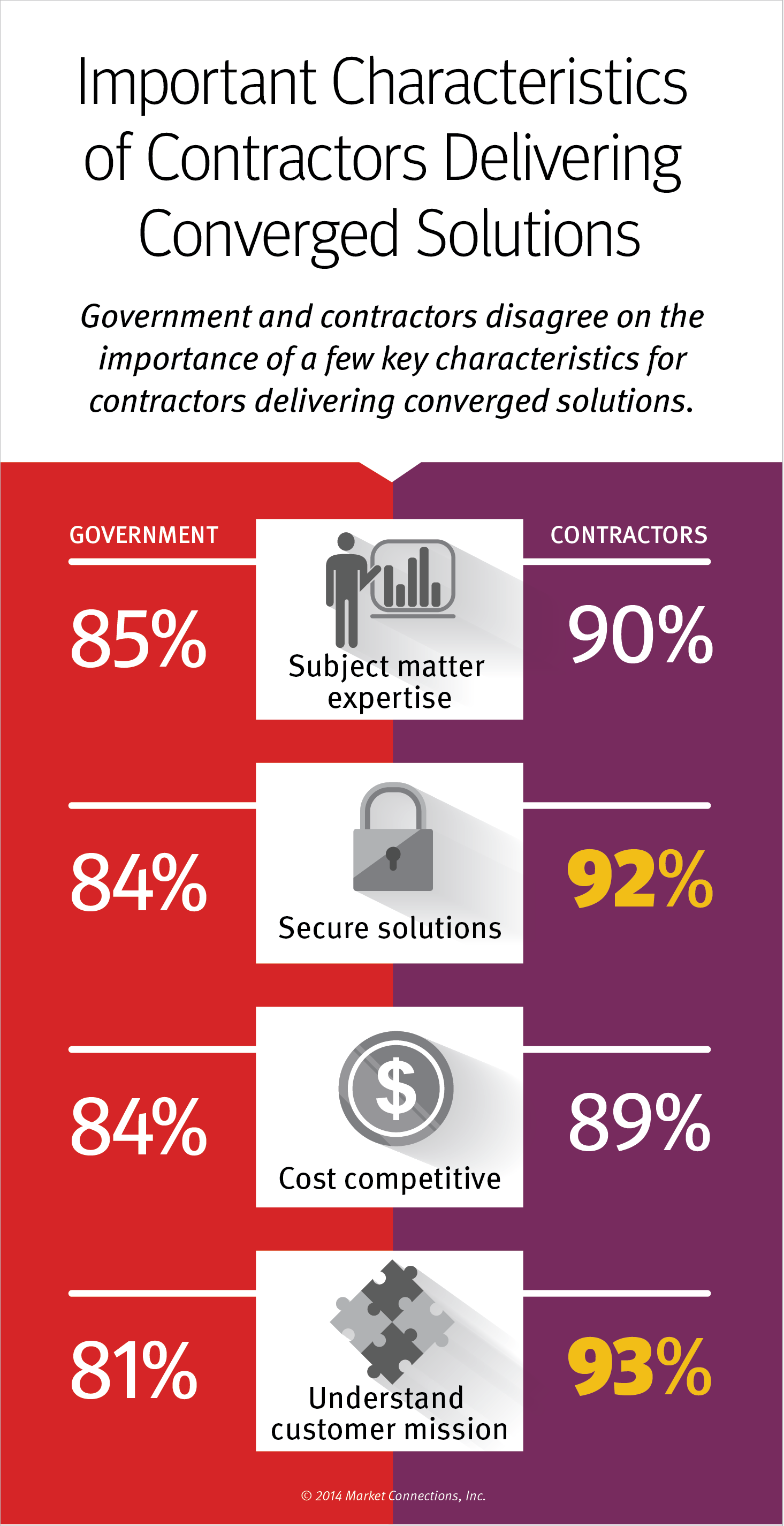 CLICK ON ICON TO SEE PROJECT COMPONENT
In this study, 70 percent of government IT decision-makers report moderate to high impact of the "convergence" of technology and professional services, or consumption-based "as a service" acquisition approaches, on the government marketplace.
This research benchmarks the status of convergence and reveals gaps in adoption and understanding between government and the contractors who serve them. Both government decision-makers and contractors agree that convergence is causing a shift in how government buys and industry provides solutions, yet government respondents reveal significant perceived barriers to adoption such as security risks and cost concerns.
Fill out the form below to download the research report, white paper and infographics.
"As a Service:"
A Foundational Shift in Government Acquisition
YOU WILL LEARN:
The impact of convergence on government and contractors and reasons behind that impact
Top convergence trends impacting government and procurement
Current government use and future plans for "as a service"
Perceived benefits and barriers to adoption of "as a service" models
Important characteristics of contractors delivering converged solutions