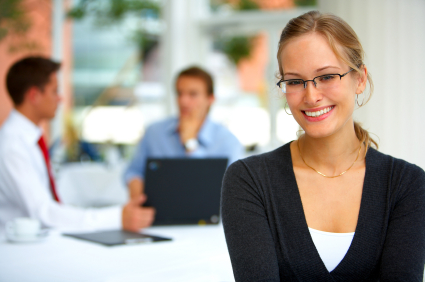 With today's information overload and competitive hunger for more market research, some marketing organizations may lose sight of a valuable data resource right at their fingertips: their own internal experts.
Whether called subject-matter experts (SMEs) or "go-to people," every organization has people scattered throughout who deeply know aspects of the technology, market, competitors, and more. And, if the input process is structured correctly, these experts can be an invaluable source of new ideas, market insights, message refinement, business opportunities, and innovation.
Start by identifying the best known ones and documenting their expertise. Inquire with managers and others about other likely candidates. Of course, it's optimal to build a database that can be sorted by person, subject, location, and so forth. But even just a thorough list is useful.
From there, build the venues and processes for tapping into and sharing their expertise. Some of these may include:
Staff Meetings: Structure agendas to discuss market developments, recent lessons learned, competitive advantages, and so forth. Include Q&As and plenty of time to discuss potential implications on the business and next steps.
Brown-Bag Brainstorms: This casual environment helps break down the barriers and get people engaged in the information- and idea-sharing process. Assign a session leader. Use a white board/pad and hang the idea sheets around the room.
One-on-Ones: Marketers should be frequently spending time with SMEs,?? over lunch, on e-mail, and in structured input sessions. It's important to maintain ongoing working relationships and interactions with your SME network. Continuously add your knowledge to the SME database. SME's can both help structure efforts and interpret results. Thank them every now and then with an extra premium item.
Internal Newsletter: Ask your experts to draft articles for your organization's internal newsletter or other communications vehicles. They're busy people, so make it happen by providing specific word-counts, deadlines, visuals, and so forth. Many of these internal articles could be re-purposed down the road in other communication vehicles both internal and external.
In-depth Interviews and Focus Groups: Your research firm can glean valuable business strategy insights by incorporating and evaluating SMEs as another audience in your market studies. The SME's help take new research to a different level without rehashing over commonly held knowledge.
Combining the input of internal experts with other research data gives even more performance power to marketing and sales. Make it easy for your experts. Their specialization is the information, yours is how to present and package it.