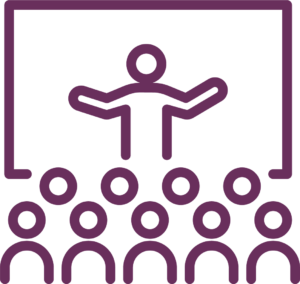 Should we create a special event for our customers, or should we host a breakout session at a trade show our customers may already be attending?
What kind of trade shows should we be participating in? Does it matter if it's commercial or government focused?
Should we save some dollars and just host a webinar instead?
Event marketing isn't easy, or cheap. Our clients want the answers that will help them get the most out of their event marketing budget. Over the years, Market Connections learned about event attendance in signature studies such as the Federal Media Marketing Study and the Federal Content Marketing Study. However, some questions remained unanswered. To help our clients develop strong event marketing strategies for their public-sector audience, we surveyed federal decision-makers on event preferences and factors and barriers of attendance.
In the first part of our two-part series, we identified the factors that drive federal audiences to events and barriers that keep them from attending. Now, the questions remain: what should the events we create and/or participate in look (and feel) like? What kind of events do decision-makers in the federal government want?
We asked a series of questions regarding preferences on event formats including: live versus virtual events, single versus multi-vendor events and event focus, among others. Ultimately, respondents preferred:
Live, full-day events
Multi-vendor events
Large, trade-show style events, and
Events with a Public Sector/Federal focus
Feds, especially those outside of the DC area, preferred local events to having to travel. Conference centers won out over having it at a hotel or even on-site at their agencies and events over lunch were preferred to those over breakfast or dinner.
What we've learned is that after years of decline, event attendance is trending up, albeit slowly. On average, feds are now attending 1-2 virtual events and 1-2 in-person events a year. Events hosted by GovExec, DGI, AUSA, AFCEA and ITSEC have been among the most frequently attended live events over the past year.
Event marketers need to pay attention to their audience preferences. Make sure events are federally-focused. Take advantage of multi-vendor events your target customer may already be attending. Having presence at these events is a good start, but your strategy must include opportunities to position you to educate, explain and engage. Meeting these three E's will ensure that any event will maximize success and value for your marketing dollars.
For the full study results and recording of our latest webinar, visit our 2017 Federal Events Study page.