Uncategorized
Only download pages go in this category.
FEDERAL MEDIA MARKETING STUDY ONLINE TOOL
A dynamic web-based reporting tool allows you to cross-tabulate survey results to create your own customized data views, such as job title and product purchases; or job title and web site visits or publication readership.
NOTE: You are purchasing a subscription to a dynamic online data set, not a PDF report. You will receive a user guide in the form of a PDF, and a representative from Market Connections will contact you within 48 hours with your username and password to access the online tool.
The Federal Media & Marketing Study (FMMS) tool has provided federal marketers reliable and affordable data source for honing and perfecting strategic marketing campaigns. The FMMS database, as a whole, gives federal marketers detailed information to reach the right senior decision-makers at a wide array of federal defense and civilian agencies. The comprehensive tool allows a user to match certain demographics, job functions or purchasing areas with specific media habits.
Agency-Based Marketing Reports
Market Connections now offers federal marketers a quick and easy way to get agency specific marketing data to assist with their account-based marketing needs. Whether you are targeting DOD as a whole, or focusing just on the Army, new reports derived from years of Market Connections' study data can provide the background you need to make smart decisions. The library of reports will provide what you need to know for media buying, advertising and overall strategy decisions for the most popular categories.
For $495, purchase a single-run report of critical audiences. Use the purchase form below:
Benefits:
Single-segment runs provide:
Detailed information on the specific audience you are interested in reaching
Ready-made reports for quick and easy access (the slicing and dicing has been done for you)
Smaller, budget-friendly reports of only the data you need, at a reasonable fee.
After completing two recent studies with Market Connections, we reached out Christie Cox, Marketing Director at Unisys Federal to understand how this research is supporting their marketing and sales strategies. Unisys's offerings include security software and services; digital transformation and workplace services; industry applications and services; and innovative software operating environments for high-intensity enterprise computing. Unisys has always understood that the federal market has unique challenges and needs; from budgetary restrictions to constantly changing federal mandates and requirements; and has been a long time consumer of research in the industry.
MC: Can you give us a little background as to why you conducted this research and how you are leveraging your results?
Christie: Market-relevant research of our targeted government audience is invaluable to help us understand our client's pain points so we can drive solutions to better support their missions. We leveraged the results [from a recent research study] for a very successful live event for the industry that resulted in meeting potential clients, gaining thought leadership media placements; and we continue using the data as ongoing messaging points for why we design our solutions plans.
MC: We understand you see the value in research, as you are conducting additional studies this year. Can you share any ROI you have seen or expect to see from the studies you have already conducted and share why it's important for you to continue to do studies?
Christie: We plan to conduct another major research-based campaign in 2018 around technology's influence with automation on the federal changes in their workforce. We feel it is very important to take a pulse of the audience to best understand how Unisys can meet their needs. The marketing and PR ROI is, as usual, difficult to measure, but we highly value the opportunity to lead industry discussions from our previous research in digital government,  IT modernization, and biometrics-based identity intelligence. The market research we employed Market Connections to conduct for us has led Unisys to be a first and early thought leader in the industry and provided value that is unmeasurable for positioning for future deals.
MC: What advice would you give a marketing director who wants to do a research project?
Christie: Pay close attention to your design of the research survey questions because they are critical to the end results you will see and what gets measured. Make sure you ask all of the right questions, and Market Connections can help you achieve that.
Market Connections would like to thank Christie for taking time to share insights on how Unisys Federal is using the research provided to further their work in the federal market.
See results from Unisys Federal's recent studies: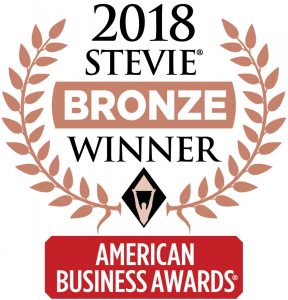 ANNOUNCED ON MAY 1, 2018: Unisys's Modernization Revolution Marketing Campaign won the American Business Awards' Stevie Bronze Award in the Government/Institutional/Recruitment category.  See all the winners: https://stevieawards.com/aba/2018-marketing-award-winners
As companies grow and venture into new markets, they must answer the question of whether they will do so under their primary brand, or launch a new division. Often, launching a new division simply makes the most sense. Once decided, the next steps is how to brand and launch this division.
If this is something your company is considering, read on.
Recently, Akina Pharmacy, a compounding pharmacy based in Chantilly, Virginia launched a new division focused on animal health: Akina Animal Health. Amelia Shane, Akina Animal Health's Chief Experience Officer, sat down with us to discuss how the company positioned Akina Animal Health in the market, how they branded the new division, and how they approached the launch.
MC: What's Akina's background?
Amelia: Akina Pharmacy has is a compounding pharmacy that has been around for five years. When I came on board two years ago, we realized our team had extensive experience in animal health as well as human health. Bass Girgis, Owner and Head Pharmacist in Charge, Tom Wheeler, VP of Business Development, and myself all had backgrounds in veterinary, as well as human medicine. We realized we had a niche with a lot of potential, we knew we had a market and a position, and the potential to make an impact, so we decided to go for it. That's how Akina Animal Health started.
MC: How did you decide on a new division with a new identity, versus operating as Akina Pharmacy?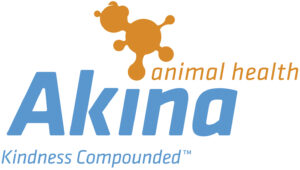 Amelia: We knew we had to brand it separately from Akina Pharmacy because the needs of the market are different and that changes everything. Completely different branding is necessary when you're targeting a different market and want to position yourself for that market.
We also knew if we wanted to compete in the animal health market, we had to be an e-commerce company because that is the standard. Akina Pharmacy, on the other hand, is not an online pharmacy. W e can still compete in our region and market without having an e-commerce site.
MC: Tell us about how you approached the branding.
Amelia: Branding is the most important asset to a company and I love it, so for me, the branding was fun. It's all about establishing who you are and how you fill a need. With so many of our leaders having a solid background in animal health, we began with a really good understanding of the market and who our competitors were. That gave us a good base to start with our market research.
We looked closely at our competitors and spoke to prospective customers (veterinarians and office managers). We wanted to make sure we had our own niche, so we explored what was missing from existing animal health compounding pharmacies. Through that, we identified some key gaps, and knew we could fill the need. The research was valuable.
MC: And what did you learn?
Amelia: The biggest gap was the urgency to get medications delivered to pet owners. We learned most competitors have a slow turn around time. We also discovered our approach to quality and the steps and precautions we take in delivering medications that are accurate and exactly what the doctor prescribed are different than our competitor, so they are a good selling point.
MC: Did you suspect you'd find this or was it a surprise to you?
Amelia: It was a little bit of a surprise. I worked in the industry for eight years and I worked for a competitor. I knew them very well, but it was during the deep dive I saw what they weren't doing. Working there day-to-day, I never noticed that.
MC: How did you translate these findings into your brand?
Amelia: It led to the overarching concept of "kindness." We are using the word kind a lot. In fact, our business descriptor is, "The new KIND of compounding pharmacy" and our tagline is "kindness compounded." It encompasses that we're new and we have this focus of kindness revolving around our pharmacy. We understand the urgency. We will deliver orders quickly so our customers' patients' pets don't have to go two weeks without medication.
MC: Let's talk investment…
Amelia: Well, I can't give you the exact number for a variety of reasons. I will say although we had a tight budget, we did have a budget that was substantial in relation to our overall startup costs. And it was worth it. The brand is a company's most important asset, so I don't think you should skimp on that at all. But the reality is, you may not have as big of a budget as you want. It's important to take the time to find a great agency who can work with your needs. And it's important to assign effort and get leadership buy-in to do it right.
MC: How would you define doing it right?
Amelia: First, set a budget. Then find a branding agency that is a good fit for you. Branding is so much more than a logo and tagline. A good agency is going to give you a lot more than that. Branding is the look, the feel, your values, and your key messages —the brand guidelines. It's everything you need to implement your marketing now and into the future.
It's also about being authentic and how you make your customers feel. We could say we want to be kind and give patients peace of mind. But if that isn't really who we are, it doesn't mean anything. Our core value of kindness came out of the branding work; it is who we are and everything we do gets back to that.
MC: How did you select a branding company?
Amelia: We worked with a small branding agency called Apertures. We took a look at a five agencies at a range of price points. We didn't want to go with an agency that's branding huge commercial companies; that's not us. We wanted to work with an agency that's branding other businesses and startups similar to our size — we're still considered a small business and we have under 50 employees.
Apertures wasn't the most expensive, nor the least, but they fit what we were looking for.
We contacted their customers to assess whether they'd be a good fit. We knew this would be a long process and we needed to know we would have a good relationship. It always surprises me when I learn people don't do that. I think checking references is so important; it helps you assess early if you'll mesh well. It takes time, but makes all the difference. You find out what working with them is like, how they communicate, and how they handle problems.
MC: How did you approach the launch?
Amelia: We decided to launch during an industry tradeshow. This gave us a chance to demo the site to our ideal clients and incentivize people to sign up. We had great response and were able to get some direct feedback. You just can't put a price on first hand information directly from the customer's mouth.
We followed the tradeshow with an integrated, multichannel marketing plan. We have big plans for Akina Animal Health. We're still in the testing phase, seeing what works, seeing what doesn't. We don't really have a lot of ROI data yet, but the early response has been good.
MC: Do you have any other advice?
Amelia: Branding absolutely builds financial value to a company. It's hard to put a price tag on that. Even though we were on a tight budget as a start up division, we took the time to do it right. Most people who are starting a business and building a brand know a good piece of the industry and the market. Use that knowledge, but also do surveys and interviews. That's a great way to take into consideration how your customers feel about you and what improvements can be made in the market.
Market Connections would like to thank Amelia for taking the time to share her division branding experience with us. To learn more about Akina Animal Health, visit the e-commerce site: https://akinaanimalhealth.com/
TOMORROW
BEST PRACTICES WEBINAR: Using Research to Assess Market Perceptions and Company Positioning
Considering a rebranding, or branding a new division? Join us tomorrow and learn the importance of taking a baseline of how your organization is perceived in the market and how you can use that information to shape your message.
Date: Wednesday, April 5, 11:30 AM EDT
Art Director and Designer

Mary Beth Ramsey has 30+ years of graphic design and production experience. Working closely with clients and copywriters, resulting materials have included direct marketing packages, branding identity, corporate collateral, fine art promotions, posters, web sites, banners, invitations, postcards, and more. From concept to final product, Mary Beth's main objectives is to strengthen the client's brand while achieving the highest results, by leading the audience in the most effective manner to whatever action is the ultimate goal of the project.