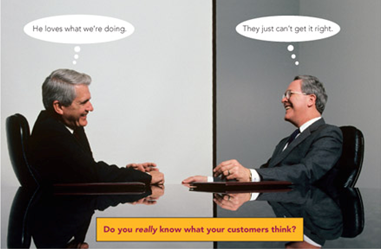 With the increasing emphasis on use of performance-based service acquisition (PBSA) in the federal government, are you confident of your current performance?
Customer satisfaction is a key building block for future business, especially in the federal government market.  Contractors are constantly asked to demonstrate their success in providing the government with high quality services.  Do you have the information you need to win future contracts with new and existing customers?
Customer satisfaction research is a great way to provide this information.  You can increase your understanding of how well you are meeting or exceeding customer expectations and be able to identify issues more quickly, which can save key contracts and accounts.
Don't be blind-sided in the New Year!  Implement a customer satisfaction program today, or reassess what you may already have in place, to ensure that you know what your customers think. Contact us today to find out how we can help you with this process!