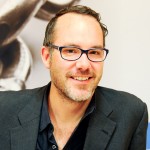 Author:  Matt Langan, Founder and CEO of L&R Communications
It's our inherent human nature to follow the pack, especially when it comes to marketing to federal decision-makers.  However, the misguided belief that federal decision-makers want to see conservative approaches and content often leads government marketers to stick with traditional technical white papers and online "brochureware" that lack personality or creativity.
As marketers, we often make the mistake of viewing the government customer as one-dimensional and focused only on the mission.  This could not be more wrong.
Although providing content and insights to help agencies support mission goals is paramount, federal marketers lack a major key ingredient: creativity.
Be sure to check out the full WashExec article here.