Do You Really Know How You're Performing?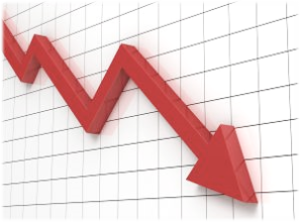 Federal contractor performance ratings over the past eight years have fallen from "excellent" to only "satisfactory". A recent study by Ultimus Performance LLC (UPLLC) identifies a clear and consistent decline in federal contractor performance (CPARS) ratings and a growing proportion of "satisfactory" ratings at the expense of "exceptional" ratings. Many questions arise:
Has LPTA lowered quality? "Technically Acceptable" doesn't really push vendors to provide the highest quality.
Does the CPARS system make it easier to check a "satisfactory" box, knowing that being satisfactory doesn't REALLY hurt anyone?
Is this what they really think about their vendor partners? Have expectations been set too high?
Does a "satisfactory" rating hurt the chances of an incumbent winning, or open the door for a challenge?
Since the CPARS system is unlikely to change anytime soon, a more refined and actionable rating system is certainly needed. We advise our clients NOT to rely on CPARS ratings alone. In doing so, they can set themselves up for disappointment and surprise, and when a contract comes up for re-compete, NO ONE wants to be negatively surprised. Government contractors need to do more than rely on the formal ratings and anecdotal feedback on their performance. They need to dive deeper and demonstrate to themselves and their customers that they are committed to doing whatever is necessary to exceed expectations.
At the core, contract evaluations need to be more than a blunt instrument (i.e. CPARS) and measure specifically what is going right, and what is going wrong. This is especially true for contractors who are embedded with their clients. Gathering a client's honest constructive feedback can be difficult when working alongside them day-to-day. However, by not gathering this type of customer intelligence, it is easy for contractors to make false assumptions about their perceived performance that could jeopardize contracts.
A third-party evaluation can help government contractors understand key details of performance that can better shape their strategy and help them retain customers and contracts. Market Connections' contract evaluation and customer satisfaction research is geared to explain federal decision-makers' satisfaction with key aspects of the contractor's performance well beyond that of a CPARS rating. This evaluation helps contractors understand, with greater nuance, areas where they excel and where improvements are warranted. While a CPARS rating only provides an overview rating, Market Connections' research provides business development, project and marketing staff deeper insight to:
Better define customer expectations
Correctly assess your customer-facing strengths and weaknesses
Course-correct where necessary
Find out how you compare to the competition
Improve customer retention and, thereby,
Increase revenue and market share
With over 20 years of market intelligence in the federal government, Market Connections has found that contractors who make a commitment to regularly evaluating their client relationships learn and grow from the insights they've gathered from honest client feedback. This knowledge not only informs them how to provide better service overall, it gives them a greater chance of repeating and growing contracts and places them in a stronger position to win new business.