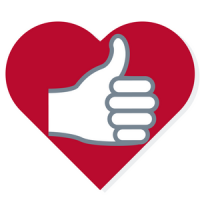 Every year, Fortune unveils a list of the 100 best places to work, and Great Places to Work analyzes the factors that land companies on this list. These factors are the kind of things companies and agencies are looking to uncover when they commission recruitment branding, because these are the very things that attract bright talent.
We have looked at two predictions so far: prediction 1: a fairer place to work and prediction 2: increased focus on developing all employees. Today, we'll look at the final prediction from the report.
Prediction 3: A Deeper Sense of Purpose for All Employees
Millennials are entering the workforce and they value working for a company that gives them a sense of purpose, and they aren't alone in their desire to connect on a deeper level. Perhaps it's no surprise the best places to work already make purpose a priority.
In the workplace of the future, companies will connect employees to the broader purpose of the organization, regardless of the employee's job role. They will do this with purpose and intention through strategic communications campaigns.
Creating a sense of purpose will also come via providing opportunities for volunteering and philanthropy. Per the report, 93 percent of employees at the 100 Best report they "feel good about the ways we contribute to the community," and over half of the companies offer employees paid time off to volunteer. It is a benefit future employees will want to consider.
Finally, people who felt their employers made a positive impact on the world were more likely to go the extra mile at work, more committed to staying with the organization, and look forward to coming to work.
Download the full Predictions report for more in depth information on the prediction.