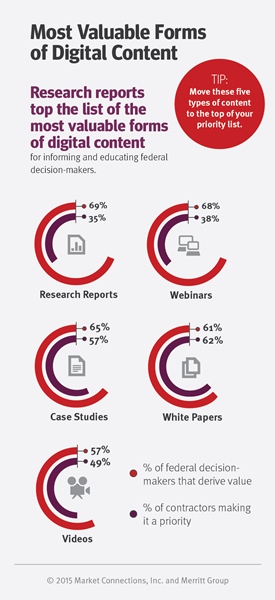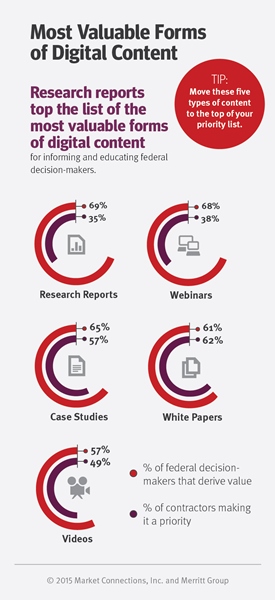 We are big believers in the power of data to tell your story. Data helps explain why your product or service is a good choice to solve a problem, it shows how your product or solution is being used in the industry, and it can show that you understand the real challenges your customers face.
Recently, we came across an article in Entrepreneur called "Use Your Marketing Data to Fuel Your Ascent to Thought Leadership." This article did a wonderful job explaining all the reasons data helps position you and your company as thought leaders — and ultimately, trusted advisors. It also provides some advice for using your data. The article discussed a few key benefits we have seen first-hand with our own research, as well as the thought leadership research we have conducted for our clients.
The biggest takeaway is: data is the backbone of content marketing.
When you commission thought leadership research, you establish your credibility and authority to readers. Taking the time to conduct research also shows commitment to understanding your customers' needs and challenges.
This type of research probes the challenges your audience faces and their plans for addressing those challenges (or not). Often we find that there is a gap between the problems survey respondents face and their plans to address those problems — this gap provides an excellent opportunity to educate the audience about tools and trends they should consider, or why not acting on a particular issue today may be a problem in the future. In doing this, you position your company as a trusted industry leader.
There is another good reason to commission research: publications like it. Data gives them something of substance to cover. The Entrepreneur article cited research the author did with more than 150 online publication editors. These editors said, "The most important quality of guest content is unique, insider advice backed up by data." Publications do not want unsubstantiated claims; they want data.
Creating, not just curating, content is a valuable tool for building trust and credibility… and in today's market, that leads to sales. Learn more about the ROI some of our clients have had with thought leadership research.
How can you implement a thought leadership program? Read our three-part series on thought leadership research.
How to get the most out of your thought leadership project: Part 2, Understand Your Research Results