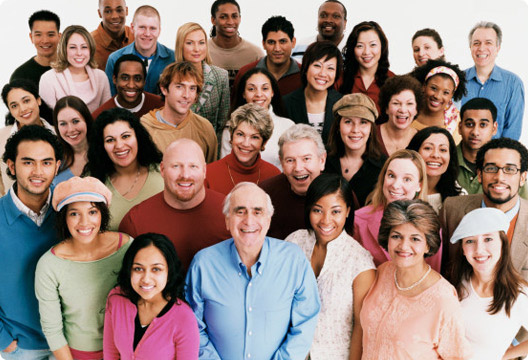 There are benefits to conducting various types of satisfaction studies, including those that survey customers, association members, vendors, and partners.  We've often offered advice on implementing employee satisfaction research, as management often wants to know their staff's attitudes and opinions on corporate policies, benefits, advancement opportunities, training and development options, supervisors, and the like.  Certainly, this is important information to drive effective programs aimed at improving employee engagement, performance, and retention.
But, as organizations strive to continually optimize processes for improved efficiencies and performance, they often overlook an area of the business, the internal service providers.  While employees in "back office" departments like legal, human resources, accounting, administrative support, and proposal development don't typically come into direct contact with external customers, they serve others who do.  In fact, the quality of service provided by these departments is critical to the performance of those on the front lines with customers, not to mention the morale of everyone in the organization.
For example, we know of one organization that has an internal legal department of six attorneys.  But, it takes that department three to four weeks to produce a simple one-page vendor contract addendum, which delays the vendor starting work on time-sensitive projects.  And, when marketing needs legal's approval on an ad or direct mail program, the six in-house attorneys send it to outside counsel, who requires a minimum of two weeks and a few thousand dollars to review and provide an opinion.  Needless to say, when it comes to dealing with legal, the marketing staff's responses range from perplexed to highly frustrated and even angry.
An internal customer satisfaction survey would shed light on the issues in this particular legal department and provide insights on how to correct them.  Utilizing a different structure and set of questions than general employee satisfaction surveys, internal customer satisfaction surveys are carefully designed to uncover internal service providers' specific strengths and weaknesses in areas such as process and staff efficiency levels, communication effectiveness, technology or system obstacles, responsiveness, professionalism, and more.
The findings reveal the true needs of the internal "customers" and whether or not those needs are being met.  If and when necessary, management can then convene with those departments hindered with problems to identify and implement corrective actions.  In fact, some organizations form cross-functional teams, who use the survey results to develop improvement recommendations for management's review.
Market Connections typically designs and implements internal customer satisfaction studies as online surveys.  Of course, all responses are anonymous.  And, like other employee surveys, the response rate is usually very high, typically between 75 and 90%.
If you suspect your organization may have room for improvements within its back-office departments, seriously consider engaging an experienced research firm to uncover insights into the problems and potential solutions.