Imagine this: you need to convince a segment of the population to get their annual flu shots. What is the best way to do that? What is this population segment's motivators and barriers to getting a flu shot? How do you overcome those barriers?
The answer may be as simple as using specific language in a public service announcement, or it may be more complex — linked to access and costs. This is the type of question that drives our healthcare team, led by Research Director, Rosita Thomas.
Market research can answer these questions.
"Part of the reason I love research is because we can help our clients create programs or provide solutions that improve lives. It is incredibly rewarding," Rosita says.
Whether it's the healthcare industry, federal IT, commercial real estate or [insert any industry here], there are different types of market research that can help you understand your market and your customers — and what drives them to take action. Here are a few examples of different types of research our healthcare clients have used.
Thought Leadership Research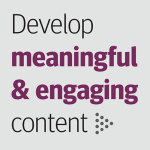 A Fortune 100 technology company wanted to understand how federal health IT decision makers and influencers were using healthcare technologies so they could better identify what kind of information would help. Among the key information they wanted to hone in on was the major challenges they face and their planned technology investments. Through thought leadership research, they learned the audience did not have a clear understanding of how cloud computing could work for them — flagging it as a great topic to develop a series of educational, thought leadership communications.
Market Opportunity Assessment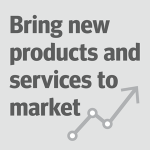 A Fortune 20 technology company was interested in entering a new global market — social service agencies worldwide. They commissioned a market opportunity assessment to learn about the challenges social service agencies faced in meeting their goals, uncover key capabilities in which agencies were investing to address those challenges, and learn about other spending priorities. The results of this research gave the company a road map of which countries to target first, as well as which products and services would be well received.
Program Testing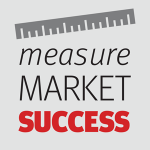 A Fortune 50 healthcare company wanted to evaluate the content and delivery of a new provider communication program for physicians and healthcare support staff, and to assess reactions to a multi‐payer portal and video. The program testing research uncovered several areas where program communications needed to be enhanced. It also uncovered the company's focus on communicating with physicians needed to be redirected toward providing patients with information.
Customer Perception Research
A federal health agency wanted to reach national and state healthcare organizations to explore the awareness and perceptions of Quality Improvement Organization (QIO) programs. The agency wanted to determine the important sources of information regarding QIOs, uncover the barriers to partnership or participation with QIOs, and to discuss the cost/benefit of working with QIOs. The customer perception research uncovered both strengths and weakness based on perceptions, thus providing a road map to revamping messaging.
Regardless of your goals and what you need to learn, research is a tried and true method for discovering unbiased answers.