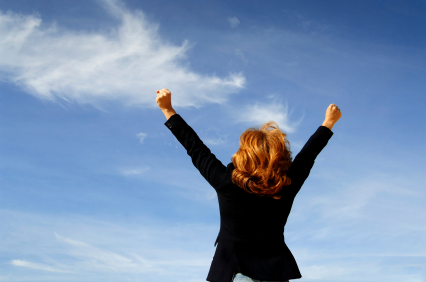 Many organizations utilize customer research to expand and enhance their business intelligence, measuring everything from satisfaction levels to future purchase intent to interest in a new product or service offering. However, many of these companies,?? even some large enterprises,?? don't capture this and other customer data in a centralized database to further extend this intelligence.
Certainly, implementing a customer relationship management (CRM) system or centralized database,?? which are available in numerous levels of sophistication,?? is a serious investment in terms of the technology cost, initial data collection and implementation time, as well as ongoing maintenance and management. But the improved decision making and marketing segmentation opportunities that result from effectively mining the captured data can provide a very handsome return on that investment.
Once you make the commitment to developing a centralized customer database – and insist that your staff share their customer knowledge,?? it's important to uniformly populate the tool upfront with as much useful information as possible. This includes customer decision-maker and influencer contact information and functions, purchased products and services, length of the customer relationship, size and locations of the customer organization, and so forth.

Mining the Data for New Intelligence
As sales and marketing staff use the database to implement various outreach programs, the results of those efforts,?? response times, additional purchases made, and customer feedback,?? should be added to the database. Additionally, the organization should capture information collected via traditional customer research methods, including satisfaction surveys.
As your customer database grows richer and more robust over time, your organization can perform increasingly sophisticated data mining and analyses to identify patterns and predict behaviors related to customer loyalty, product and service preferences, purchasing cycles, price sensitivity, customer complaints, and much more. From there, you can put these new insights to work, whether it's more effectively segmenting sales and marketing programs and messages, developing more appealing offerings, easing transitions between sales and account management staff, and a host of other activities.
A Case in Point
While mining a centralized customer database can tell you what certain groups of customers are doing, only talking to them via qualitative and quantitative research can tell you why they behave a certain way. For example, data mining showed a computer network provider that large companies were more likely to purchase 24-hour support. This information helped drive insightful questions on a broad customer survey, which revealed that these larger customers wanted "peace of mind" regarding system performance, while smaller companies were more concerned with the overall cost of system maintenance.
The network provider used this new data to develop a highly successful bundled service plan which included 24-hour online support and discounted system upgrades. The new plan, which was targeted at only the largest customer and prospect organizations with a messaging campaign focused on 24/7 support, quickly became one of the company's most profitable offerings.
If properly developed and maintained, a centralized customer database is a powerful business intelligence tool,?? both on its own and when used in conjunction with traditional research methods. In fact, regardless of the resources required to sustain it, such a tool provides a sharp competitive edge that companies with aggressive growth goals simply can't afford to ignore.