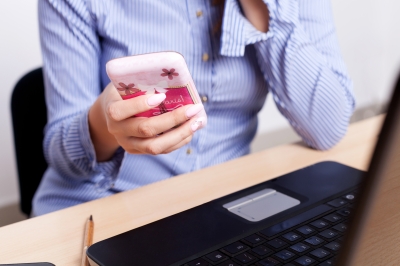 Last week, we revealed the results of the 8th Annual Federal Media and Marketing Study. This is the most comprehensive study looking at the media habits of federal decision-makers, and it's interesting to watch what remains steady and what changes year to year.
One key takeaway confirms what many are seeing: Federal workers are not retiring. This year, more than half of respondents (52 percent) place themselves in the age 55+ category. In 2015 that number was 48 percent and in 2014 it was 42 percent. It will be interesting to see what this means for younger people entering the workforce, and for those who are mid-career. Will they stay in their government positions if they feel there is no room for advancement?
The FMMS is such a large study, with so many questions and demographics you can use for cross-tabulation, that we can't possibly put it all in a PowerPoint report. However, we make the full dataset available in a subscription-based online tool, which can be a valuable marketing resource. Here are a few key highlights about where federal decision makers are getting their news to consider as you work on your 2017 media and marketing plans:
The top print and online publications are:

Print, Federal and Congressional publications read — Federal Times is the top at 46 percent
Print, business and news publications read — USA Today is the top at 47 percent
Online, top federally focused websites visited — GovExec.com is the top at 27 percent
Online, other top websites visited — weather.com and cnn.com tie for the top at 49 percent
Onlne, top social sites — Facebook and YouTube tie for the top at 62 percent

News apps, 54 percent of respondents use them on mobile devices.
Social media, 35 percent of respondents share news on social sites.
Trusted content, 47 percent of respondents say they most trust content recommended by peers and colleagues.
About the Dataset
As we do every year, we added new questions to the survey, including barriers to accessing information, types of mobile apps used and content shared on social media. We also added a new application of the data: net overall reach analysis. This feature eliminates overlap between media properties and helps you understand the benefit of adding additional media channels and individual media properties to your media plan. Overall, the tool lets you customize reports to define:
Where to reach your target audience
Which media to select
How to weight your media options
You can also combine the dataset with your own proprietary data.
Take advantage of our discount on the tool until NOVEMBER 18, 2016! MarketConnectionsInc.com/fmms2016study
(Image courtesy of alexisdc at FreeDigitalPhotos.net.)