Federal Employee Defection & Fallout:
PulsePoll™ & Infographics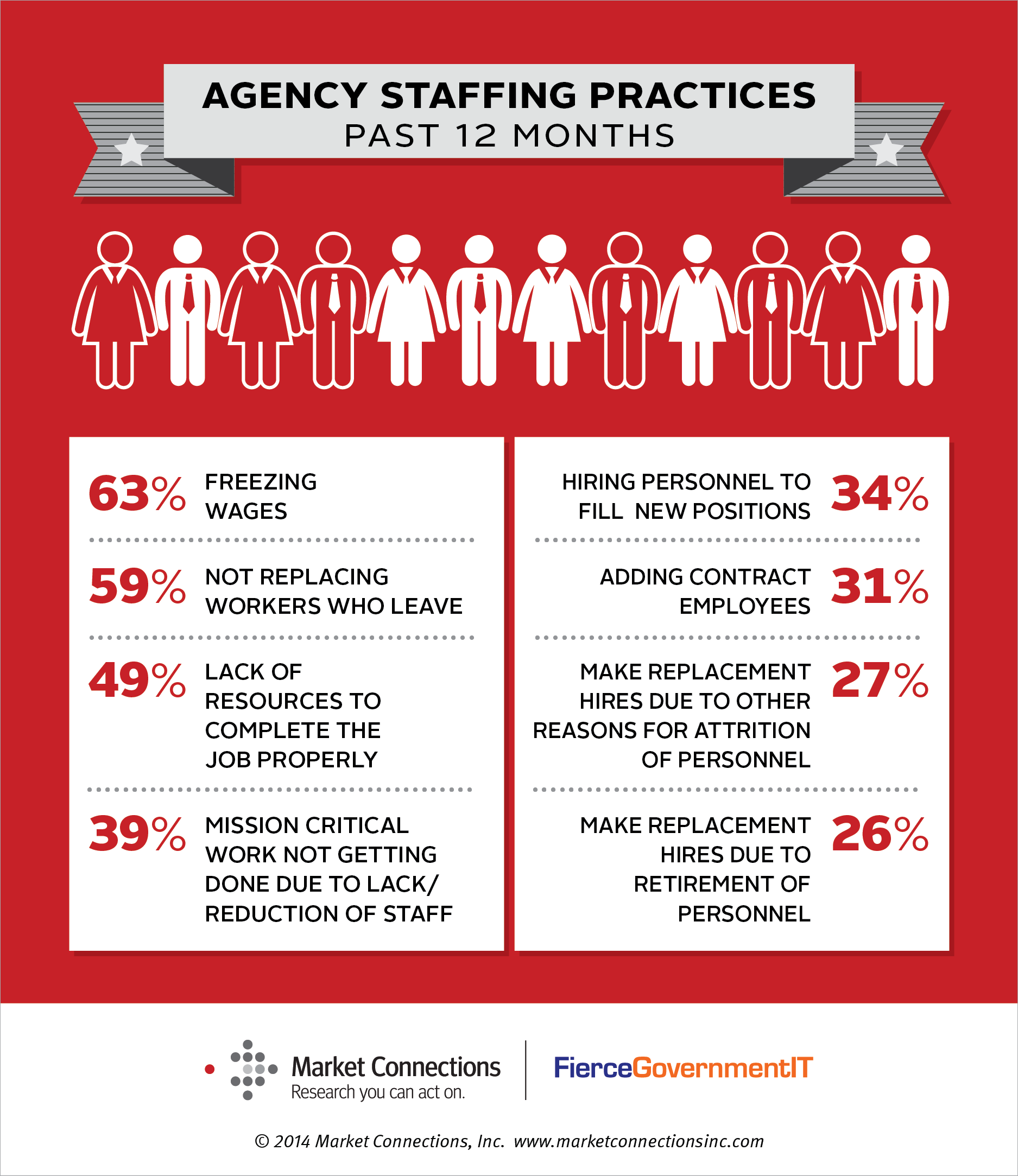 CLICK ON ICON TO SEE PROJECT COMPONENT

Half of Federal Employees Consider Looking for Jobs Outside of Government
Pay freezes, the current political environment and the prospect of a better salary in the private sector are driving 50 percent of federal employees to consider employment outside of government, according to a new PulsePoll™ of government employees by Market Connections, Inc. and FierceGovIT.
The online poll of 370 government employees found frustration with the current work environment and concerns about a "brain drain" affecting mission effectiveness as experienced government employees retire and/or seek opportunities in the private sector.
"It is clear that the recent political environment and agency staffing practices are affecting federal morale," said Lisa Dezzutti, president and CEO of Market Connections, Inc. "We could see serious repercussions on mission-critical work as a result of pay and hiring freezes, lack of resources and 50 percent of the workforce considering leaving government."
Nearly two-thirds of respondents (63 percent) said their agencies have frozen wages in the past 12 months, 59 percent said their agencies are not replacing workers who leave, half (49 percent) cite lack of resources to complete the job properly and 39 percent say mission-critical work is not getting done due to lack or reduction of staff.
Fill out the form below to download the infographics.
Federal Employee Defection & Fallout:
PulsePoll™ & Infographics
YOU WILL LEARN:
Why half of federal employees plan to leave the government
Top frustrations among federal employees, and differences between civilian and defense employee frustrations
Who is most likely to leave, and the implications of lack of retention