As a result of sequestration and the 2013 government shutdown, event cancellations and federal travel restrictions have contributed to more than $300 million in federal savings during this time of budget austerity. But reviews have been mixed on whether the savings have been worth it.
After reports of lavish spending by agencies at conferences and events in 2012, the Office of Management and Budget (OMB) and General Services Administration (GSA) vowed to clamp down. The OMB and GSA told lawmakers on January 14 that progress has been made.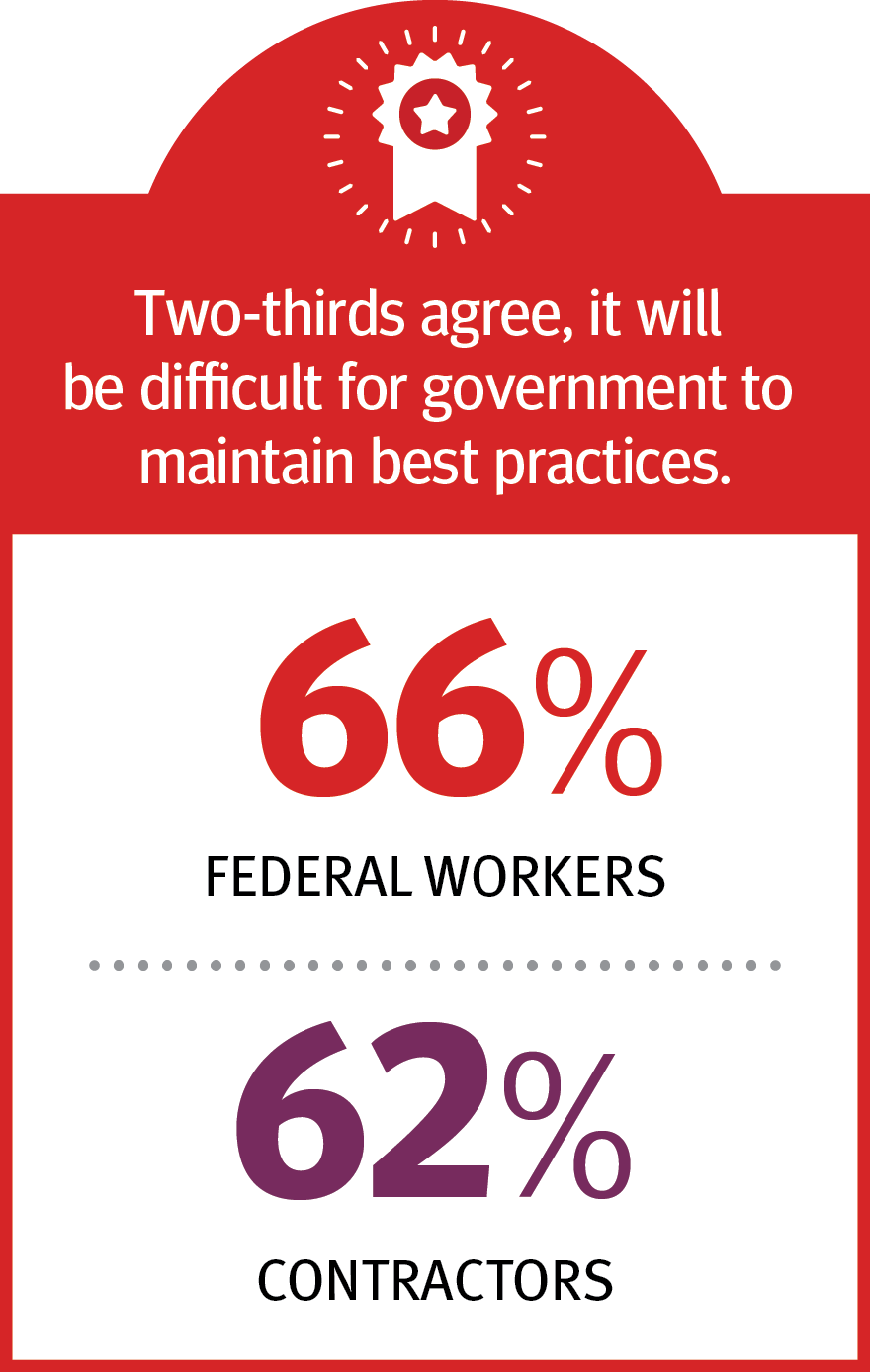 Spending caps on events, video conferencing and event cancellations have lead to savings at multiple agencies. OMB Deputy Director for Management Beth Cobert mentioned to lawmakers on January 14th that $181 million has been saved at the Treasury Department, $99 million at the Interior Department and $35 million at the Environmental Protection Agency in the past year.
Does some of this savings come at a price?
Last year, a PulsePoll™ by Market Connections, Inc. and Boscobel Marketing Communications, revealed concerns about the ramifications of event cancellations and travel restrictions on innovation, collaboration and best practices in government.
Two-thirds of government and contractors agreed in the poll that in light of event and travel restrictions, it will be difficult for government to maintain best practices and government innovation will be negatively affected. Furthermore, two-thirds believe collaboration between government and industry will be negatively affected, as well as collaboration within government.
More than half of government poll respondents said they would turn to trade publications and webinars to get information and training they may otherwise have received from live events.
In the recent hearings, Cobert indicated that the new rules and progress over event restrictions has been a positive, stating, "We think that the administrative rulings we've put in place will drive those changes in behavior over the long term and also provide enough flexibility to make sure the guidelines we've put in place are neither too stringent [nor] too lenient as opportunities arise — for example, to use technology where there are good substitutes for people being there in person."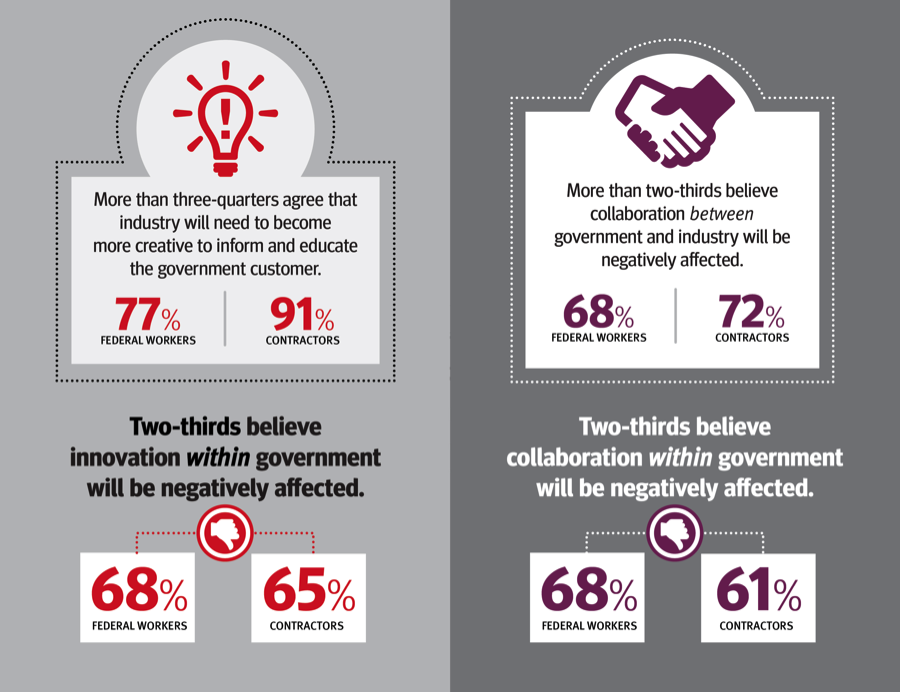 A November 2012 Market Connections poll showed government employees overwhelmingly prefer live events over webinars (80 percent vs. 18 percent), and the primary reason for attending events and trade shows is to stay abreast of current technologies and concepts. However, in the September 2013 follow-up poll, it was apparent that event and travel restrictions were "forcing" a defacto increase in webinar participation, for lack of other options.
Only time will tell if having fewer live events will put a damper on industry and government workers' ability to keep up with the times. While the government may be saving money, the diminished collaboration between industry and government, less innovation and fewer opportunities for education and training, especially on technology, could yield greater costs in the long-run. The FedPulse blog will monitor this closely, and report on our findings in the coming months.