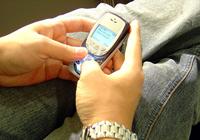 As the ultra tech-savvy Gen Y enters the workforce, digital information channels & new technologies are exploding. They're most likely to use only a cell phone, watch their desired TV shows on their own time, get most of their information on the web, and be super connected to their entire social and professional networks.  Not surprisingly, they're bringing these technologies and habits into the workforce and making an impact on the way that both private and public sector organizations do business. 
We want to know how the emerging technologies of Web 2.0 are changing the way you work.  Please comment below.
To read more on this topic, click here.