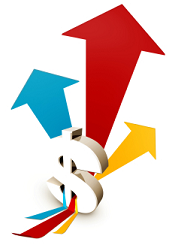 Many of the research projects we conduct for our clients aim to better understand how the Federal government perceives government contractors,?? what are each vendor's strengths, weaknesses, product/service associations, etc. This is a phenomenal way to determine where you stand with respect to your main competitors.
Our clients are typically thrilled to receive both positive and negative feedback (as any customer feedback is a gift); however, upon hearing negative feedback, they often come back to us with one question: What can we do to improve our image?
FCW featured a commentary entitled "Fixing an Image Problem" in its August 20th issue that reinforces what we frequently tell our clients,?? capitalize on your successes! Contractors should consistently be highlighting their successes whenever possible, whether showcasing them on company websites, marketing collateral, or in the press. Should you find yourself in the midst of an image problem, think of General Electric. The article's author, Michael Lent, reminded us that despite GE's current positive image, it was once laden with False Claims Act settlements and price-fixing issues.
As we tell our clients, the best way to boost your image is to share your successes with your target audience and, to Lent's point, "earn it" back.