Last month, Market Connections and Centurion Research, which was recently acquired by Deltek, issued a study about how Lowest Price Technically Acceptable (LPTA) contracts may be awarded to less qualified companies and sacrifice long-term value for short-term cost savings. In addition, these procurements could act to lower government contractors' standards of performance.
The survey of more than 375 government contractors and 360 federal government decision-makers found that LPTA procurements will increase in the next three years and government employees are less familiar with these kinds of contracts.
Market Connections and Deltek/Centurion Research Solutions recently developed a comprehensive infographic illustrating the key findings: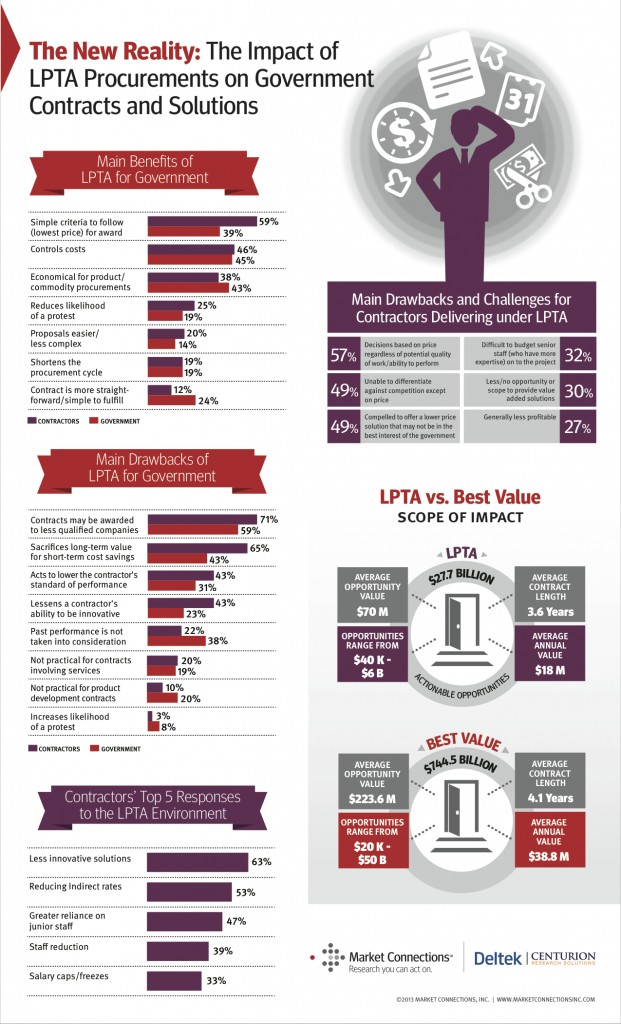 Government contractors:  Are you adjusting your procurement strategies in FY 2014 to best deal with the ever-growing LPTA landscape?