Selling services starts with name recognition — your prospects need to know who you are and have a positive perception of your company. But for them to consider working with you, they must understand what you do — that your company can do what they need and do it well.
We call this market perception. Understanding the perception your prospects have is critical when launching new services. The story of one of our customers illustrates this importance.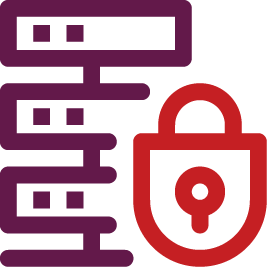 Our government-contracting customer sold advanced technology. As the company considered repositioning its brand around global security solutions, they wanted to understand current perceptions and position in their market segments, as well the extent to which global security would be a credible and effective umbrella brand position.
This understanding would help them hone their messaging and competitive positioning within targeted market segments: U.S. federal civilian and Department of Defense agencies, Congress, and international governments, as well as current and potential employees.
The research results were a surprise: two of the company's market segments had lower than expected levels of familiarity with the organization. This was a surprise to the client and an issue they immediately addressed. The client's advertising agency applied the research results to shape strategic sales and marketing communications plans and messages, including implementing outreach intended to increase awareness of and familiarity with the company.
The research also pinpointed areas where the company was not performing as well as its competitors and areas of higher perceived performances. The advertising agency tailored marketing and communications to segments based on what the targets themselves identified as most important, and could use the areas of higher perceived performance as market differentiators.
A year later, the company conducted a tracking survey to measure results. The results showed significant increases in familiarity and overall perceptions of the company within the target market segments, particularly those segments in which the advertising agency had implemented the most aggressive outreach. This had a positive impact on the client's brand health and desired position as a provider of global security solutions.
Had the company not conducted the market perception research, they would not have uncovered the lower familiarity in important market segments, nor the areas where they were perceived as not performing as well as competitors. Knowledge of both these issues provided the opportunity to make course corrections, strengthening the company overall.
How can you use market perception research for your company? Join us and learn the importance of taking a baseline of how your organization is perceived and tracking changes in awareness, consideration, and preferences to gain an edge over your competitors and build stronger relationships with your customers.
BEST PRACTICES WEBINAR: Using Research to Assess Market Perceptions and Company Positioning
Date: Wednesday, April 5, 11:30 AM EDT