Mobile Technology Study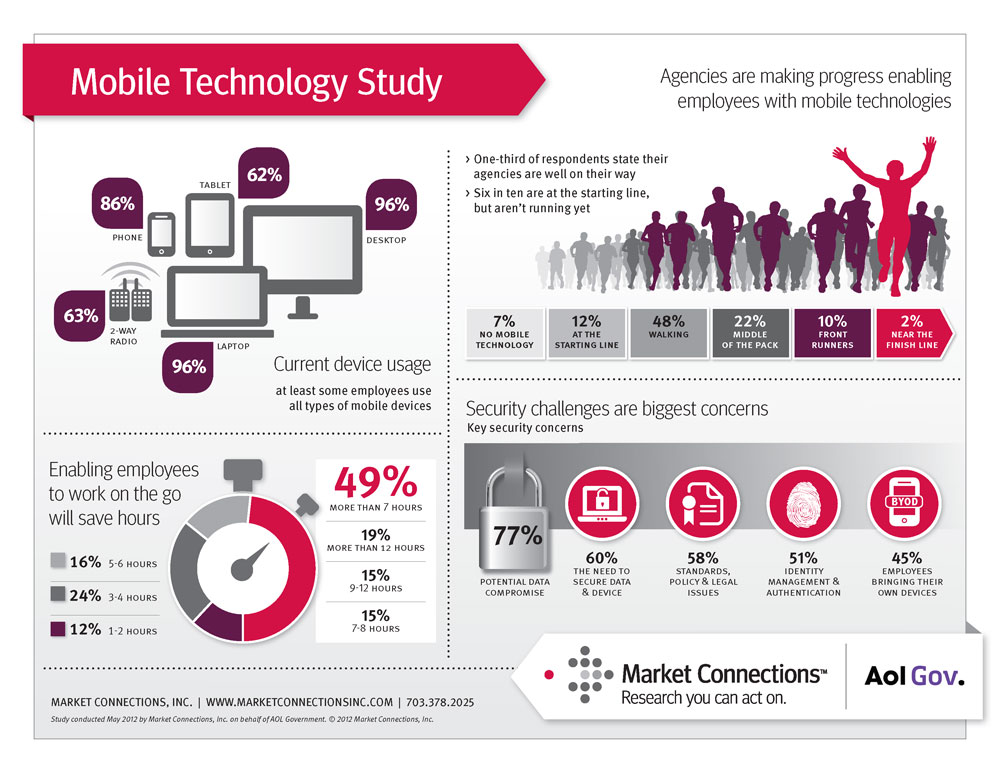 CLICK ON ICON TO SEE PROJECT COMPONENT
Federal agencies are traditionally slower to adopt technology than their commercial or consumer counterparts. How far along are agencies with adopting and supporting mobile technologies, and what barriers remain?
AOL commissioned Market Connections to study the state of mobility in the federal government and how agencies can overcome barriers to mobility to better engage citizens.
Fill out the form below to download the white paper and infographics.
YOU WILL LEARN:
To what extend does mobile technology affect productivity and costs?
Top barriers to supporting mobile technology
Are federal budgets sufficient to meet mobile needs?