Every year, Fortune unveils a list of the 100 best places to work, and Great Places to Work analyzes the factors that land companies on this list. These factors are the kind of things companies and agencies are looking to uncover when they commission recruitment branding, because these are the very things that attract bright talent.
A few weeks ago, we looked at the first prediction: a fairer place to work. Today, we look at the second prediction from the report.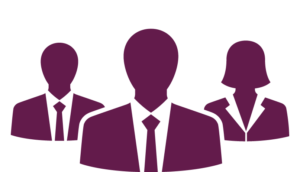 Prediction 2: Increased Focus on Developing All Employees
Companies and agencies that thrive will invest in their people. All of them.
The study shows over the past 20 years, Best Companies consistently stand apart for their efforts to help employees reach their full potential. Perhaps this isn't as much of a prediction as a solid truth.
Here is some data: In 1998, the average company on the list offered employees approximately 35 hours per year of training and development — basically a full work week. There has been 76% increase in that number since the first Fortune list. Today, best companies offer more than 58 hours for hourly employees, and 65 hours for salaried employees. These organizations don't limit training opportunities to leadership or "high potential" employees. Success comes from offering access to real-time feedback and growth opportunities to everyone, regardless of their role.
In the workplace of the future, best companies will offer consistent professional development across the workforce, with an emphasis on mentoring and easily accessible training (including "self-serve" lessons employees can access in short segments online).
Download the full Predictions report for more in depth information on the prediction.