Without a doubt, 2012 has been a tumultuous year for the federal contracting sector.  The latter half of the year has been dominated by the impending storm of sequestration, which is set to kick in on January 2.
Do contractors really believe that sequestration will happen?  Or will a last-minute deal in Congress stop us from going over the fiscal cliff?
According to a recent Market Connections poll, 36 percent of government contractors believe sequestration is unlikely to happen, while 34 percent believe the budget cuts are somewhat likely.  Meanwhile, a quarter of contractors believe sequestration is very likely to occur, with five percent believing it won't happen at all.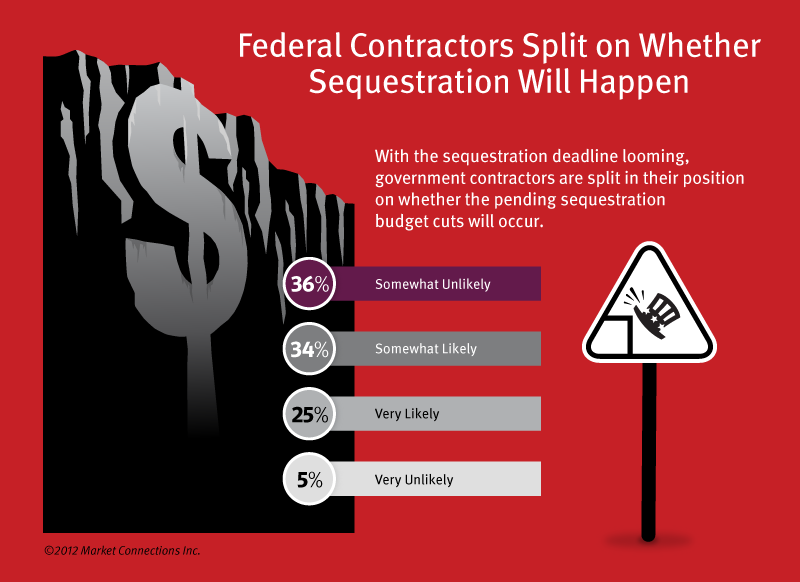 With contractors essentially split on whether sequestration will happen, are they doing anything to prepare for it?
Surprisingly, the November poll found that 46 percent of contractors are doing nothing until the budget issue is resolved, while just over a quarter (26 percent) are cutting costs and reducing overhead. The survey also found that 15 percent are decreasing their investment in the federal market, instead developing strategies and opportunities in other markets.
In terms of adjacent markets, contractors are branching out into healthcare (38 percent), state and local government (29 percent), international markets (29 percent) and energy (20 percent).  Contractors also cited their top five opportunities over the next 12 months as healthcare IT, mobile workforce, cloud computing, big data/analytics and cyber security.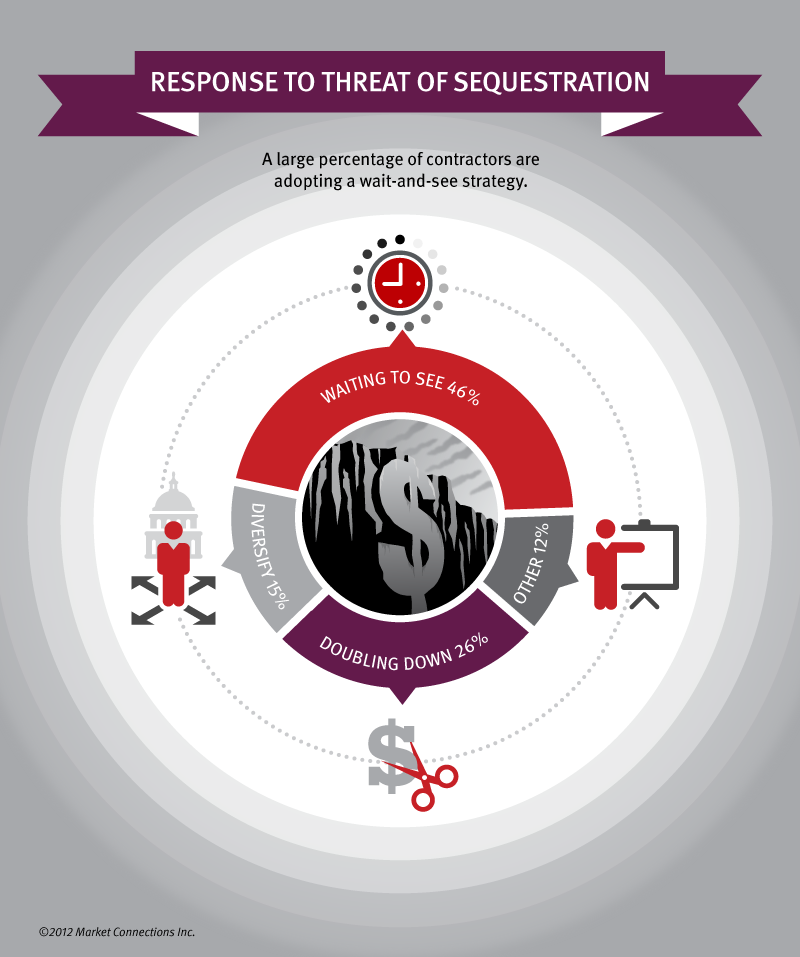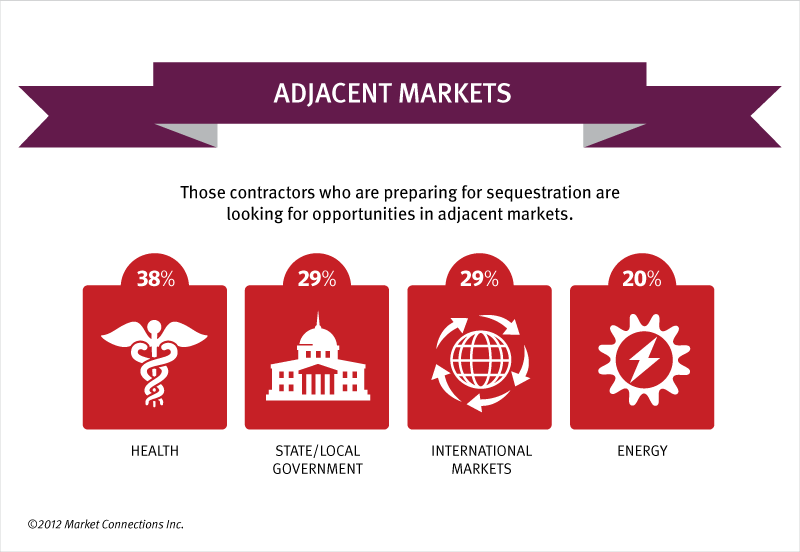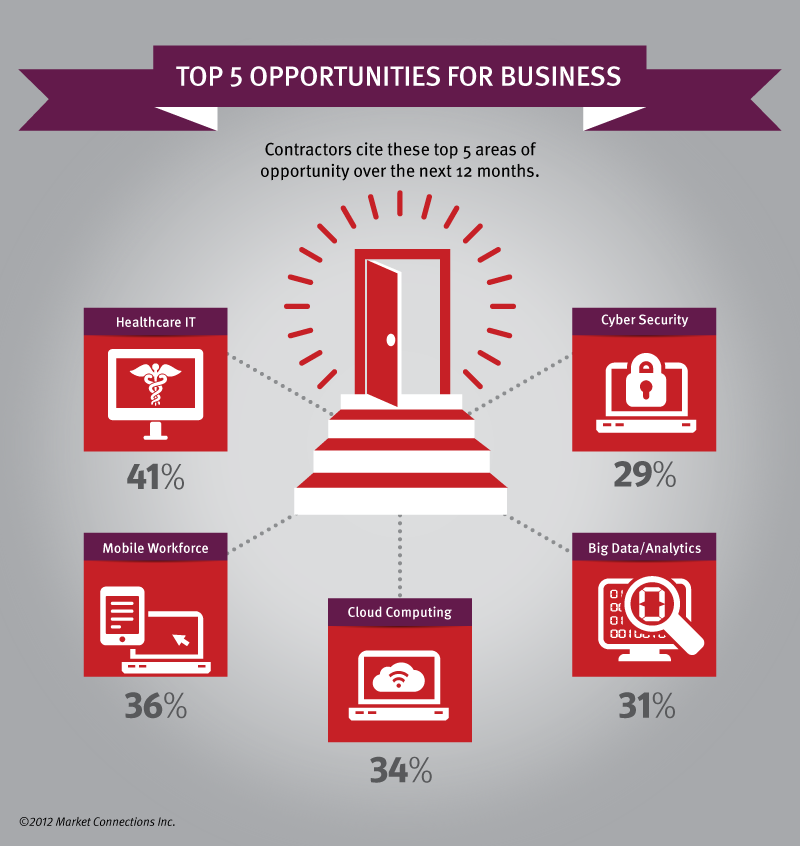 This uncertainty has taken its toll on the government contractor community, but even without a crystal ball to predict which way the fiscal cliff debate will turn out, there are ways to prepare for business to proceed in 2013:
Know your market – invest in learning what is important to your customers, their leaders and their constituents.
Build past performance – measure customer satisfaction as part of an ongoing loyalty program. Course-correct along the way in operations, processes and delivery.
Maintain your reputation – even in a slow market, reputation and awareness are important aspects of buying. When you pull back on awareness and brand marketing such as advertising and thought leadership PR, your customers and prospects are less likely to consider you favorably, especially if your competition is still investing in these activities, and regardless of what solutions you propose.
Know the competition – when you know how your competitors are positioning their solutions and expertise in the marketplace, you can better elevate your own differentiators based on real market feedback, rather than guesswork and assumptions.
While we hope President Obama and Congress come to an agreement that is beneficial for industry, we encourage contractors to press forward in preparations for doing business during these challenging times.
Be sure to check out the full results of the poll.