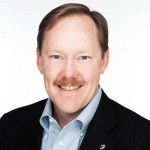 The "iron triangle" in federal IT means implementing and leveraging innovations that support cost, quality and speed. In the past, it was only possible to achieve two parts of the "iron triangle," which was typically quality and speed.
Thanks to cloud computing, federal agencies can now achieve all three components of the "iron triangle" in ways that allow government to best leverage IT in scalable ways that consistently support the mission.
These are some key insights from a recent FedPulse podcast with Max Peterson, Head of Worldwide Public Sector Alliances and Partners of Amazon Web Services, who provided more insights into government cloud computing.
Be sure to listen to the full podcast below.