Part 2 of the Government IT Success PulsePoll™
Poor communications, changing requirements and insufficient funding are key factors that will derail any government IT project, according to a new Market Connections-FierceGovernmentIT PulsePoll™. Conversely, clear objectives, strong leadership and good stakeholder communication are the main drivers of success in government IT.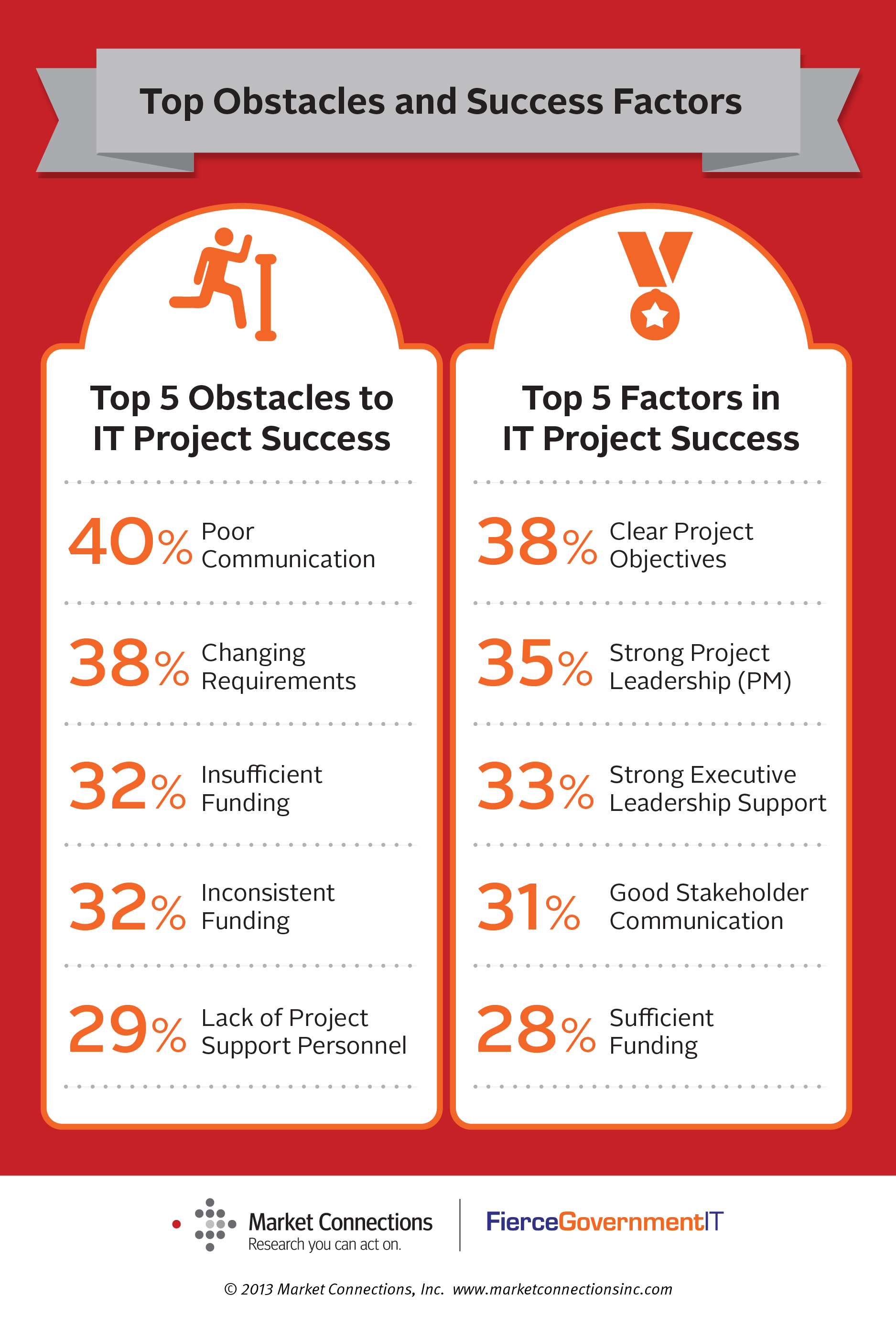 The new poll surveyed 200 federal IT professionals about their perceptions of IT success and use of modular and Agile software development.
The survey asked about agencies' adoption of modular approaches to major systems development in light of the OMB reform plan and guidance, which encourages agencies to shift away from "the bloated, multi-year projects so common in the past to a more nimble approach."
While respondents cite an average IT project success rate of 60%, when asked about the causes of IT project failures, participants said that poor communications (40%), changing requirements (38%), insufficient/inconsistent funding (32%) and lack of project support (29%) were the main drivers.  Meanwhile, key factors for IT project success include clear project objectives (38%), strong project leadership (35%) and good communications (31%).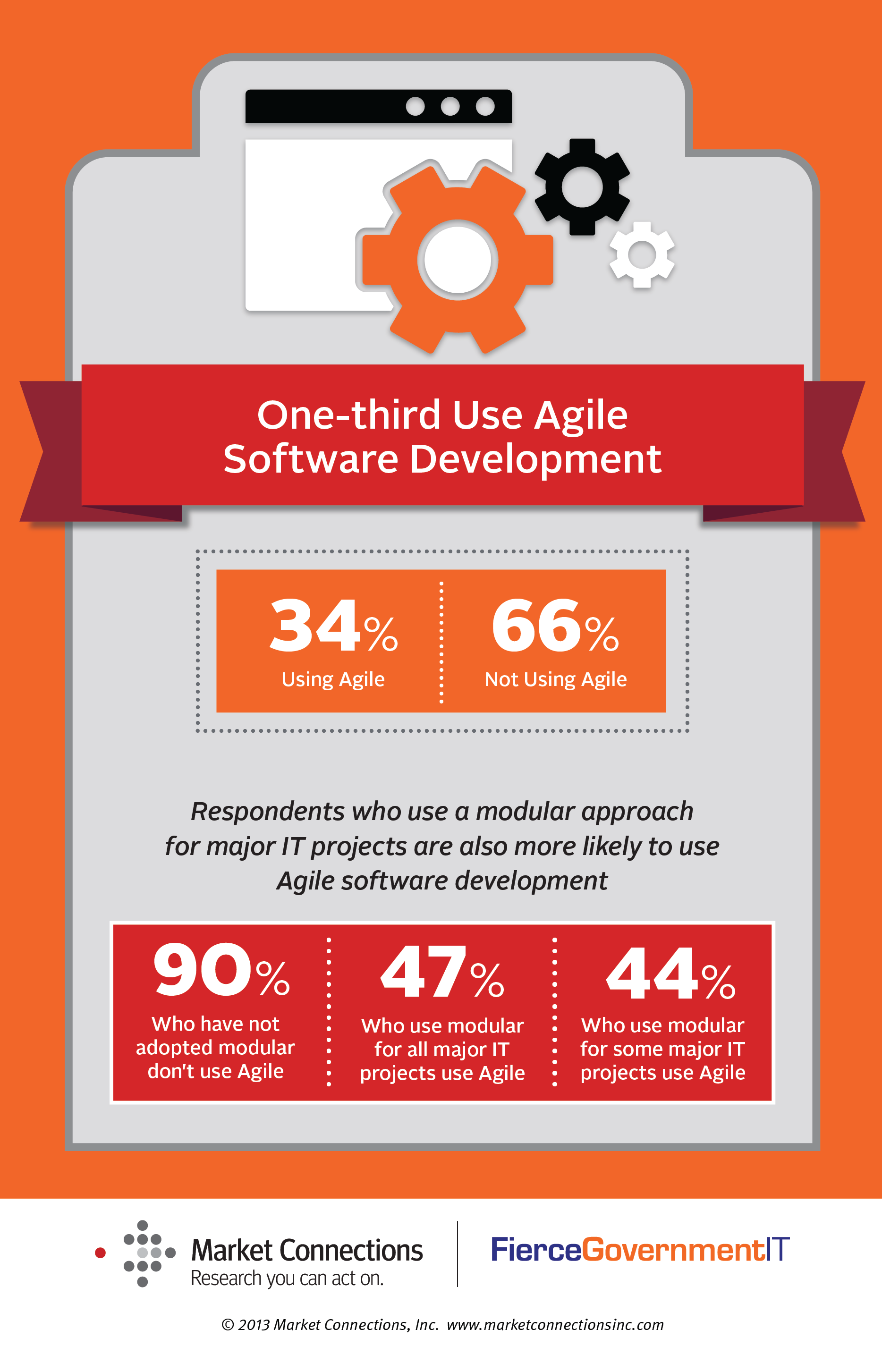 Respondents from civilian agencies cited poor communications (44%) as an issue more than the defense and military side at 29%.  Though inconsistent funding impacted project success for 43% of defense and military agencies, while respondents from civilian agencies only cited this issue about one-third of the time (29%). Insufficient funding was cited equally from both defense (34%) and civilian agency respondents (31%).
In addition, nearly twice as many defense agencies that adopt these more progressive IT project approaches of module or Agile are more likely to use formal measures of success, especially customer satisfaction surveys, meeting schedule milestones and technical metrics, such as the number of successful releases, defects and downtime.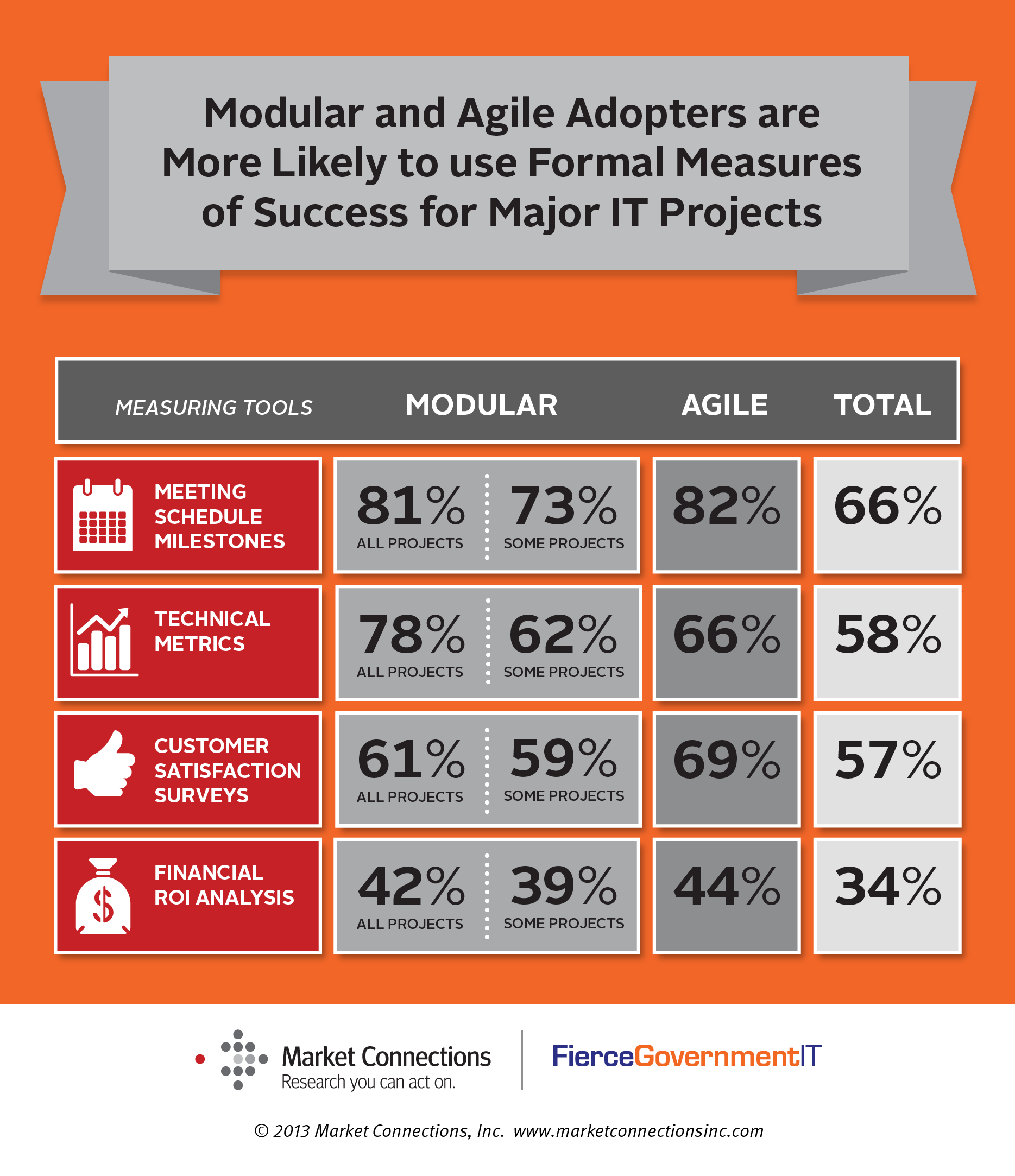 The survey also found that IT managers who use modular approaches for major projects are also more likely to use Agile software development.
Conversely, 90% of respondents who said their agencies had not adopted modular also don't use Agile for any major IT project.agency respondents (30%) as civilian (16%) cite increased accountability as a top factor leading to successful IT initiatives, while clear project objectives were fairly consistent on both sides – with defense at 41% and civilian at 37%.
In addition to reinforcing that new approaches to managing technology implementations are working, this survey underscores the benefits of IT programs that allow for faster rollouts, more user input and more cost-effective updates and measurable results. As we highlighted in our first post about this survey, customer satisfaction research can play a major role in gathering requirements and gaining insight into successes or areas for improvement for IT projects.
Government contractors leading these IT projects can build satisfaction research into a program from the start.  Ideally, an independent, third party will develop and execute this research to ensure candid and unbiased feedback from users.
In today's austere budget climate, these types of efficiencies are more than just nice to have; they're required to survive.