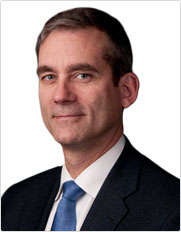 On January 10th, Booz Allen Hamilton is hosting and sponsoring the AFEI Industry Day, which will bring together senior DoD leaders from the Defense Intelligence Information Enterprise (DI2E) and Joint Command and Control (JC2) communities to discuss the future of the DoD IT and mission environment.
This event will provide a unique opportunity for industry to connect with key leaders and gather insights into agency objectives and mission goals.
FedPulse had the unique opportunity to connect with Greg Wenzel, Senior Vice President with Booz Allen Hamilton's Strategic Innovation Group, about this special event.
FedPulse: Tell us about AFEI Industry Day.
Wenzel:  AFEI is focused on fostering more collaboration and partnerships between industry and government.  A core part of this is creating a dialogue around today's critical issues and how industry can provide the right solutions for truly advancing mission goals and requirements.
The AFEI Industry Day will bring together the principal leaders from USD(I), AT&L, DISA, and NRO to talk about the future of JC2 and Battlespace Awareness and the , DI2E Framework as an enabler) and to provide insights into how industry can help in achieving greater mission effectiveness and efficiencies – given sequestration and other budget challenges that government faces.
FedPulse: What are some of the topics that will be covered by the senior DoD leaders from the DI2E and JC2 communities, who will be participating in the event?
Wenzel:  These government leaders will be providing their vision for the future of their mission areas and the DI2E framework, which aims to streamline intelligence sharing. They will also discuss how industry can help these efforts and how joint efforts between these communities can help contain costs, while also supporting mission goals and requirements.
Much of the discussions will focus on policy and acquisition efforts, as well as more specific items such as the more effective use of IT and cloud computing.  Again, this event will provide a forum for industry members to directly hear the vision and goals of defense leaders, which will help foster more collaboration and ultimately help government meet today's challenges.
FedPulse: What is Booz Allen's role in the organization?
Wenzel:  I am Chairman of the Board for the Association for Enterprise Information (AFEI), and have been involved with this organization for several years.  As such, we believe in the mission of enhancing government and industry partnerships and collaboration.
We are operating in the C4ISR mission space across multiple defense and intelligence communities to help support mission effectiveness. We focus on solving the toughest challenges our clients face.  We thought given the current fiscal and mission challenges in C4ISR, a dialogue to talk about the future of this Enterprise was prudent.
FedPulse:  What more can industry members be doing to support these mission efforts?
Wenzel:  First and foremost, we all need to understand that we are in a new norm.  Sequestration is in full effect and we are past the wartime spending era.  As such, industry needs to accept, embrace and work with government in ways that break out of traditional stovepipes and product selling. We need to show up, listen to government's needs and come in with proposals to help government be more effective.
In the case of Booz Allen Hamilton and AFEI, we are focused on helping the government put in a common grid for going forward to realize their Enterprise.  Industry needs to be part of the C4ISR enterprise and start thinking like an enterprise to help government reuse what is available and focus what precious dollars are left on unique whitespace/missing elements.
FedPulse: Anything else to add?
Wenzel:  We are very excited about this event.  It will provide an opportunity for government leaders to share their collective vision, as well as provide insights into how industry can help support these vital efforts.
We would like to thank Greg for speaking with FedPulse.  To learn more about the AFEI Industry Day, click here.