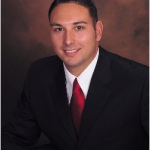 K3 Strategic Development Group works directly with government contractors to help them increase sales, enter new markets and increase their overall valuations.  The company offers a unique approach to helping many smaller- and mid-sized contractors to grow in a highly strategic and aggressive manner.
The FedPulse editorial team recently spoke with Mark Allen, Executive Vice President at K3 Strategic Development Group, about the company's services for the government contractor marketplace.
FedPulse: Tell us about K3 Strategic Development Group.
Allen:  We are definitely trying to be outside of the box with how we offer our services. K3 is a full solutions partner for selected businesses that desire a strategic growth plan to accelerate sales, enter new markets, and ultimately affect a higher multiple of a company's valuation.
Our fundamental approach incorporates sales strategies from the federal government and includes a multitude of corporate development functions including acquisition identification and facilitation, capital structuring, social media marketing, and even other resources including relationships with legal and accounting firms.
[pullquote]"We bring not only the strategy, but also the ability to execute against it in efforts to substantially increase the 'horse power' of a company's desired results," said Allen. [/pullquote]We bring not only the strategy, but also the ability to execute against it in efforts to substantially increase the "horse power" of a company's desired results.The differences we suggest can have as small or large of an impact to a company's overall goals as they chose.  However, our primary objective with selected clients is to facilitate a growth strategy whereby we are seeking to reach a milestone of $100 million in revenue as quickly as possible.
For example, we can help a smaller (less than $50 million) contractor map out a long-term strategic growth plan, secure a funding mechanism — typically through an IPO — acquire selected companies, broaden their market presence, as well as establish partnerships with newer, disruptive technology companies and other contractors.  We also provide ancillary services such as finding a qualified CFO — basically all of the things they need to grow the business in a smart and strategic way.
FedPulse: How do you help government contractors secure more business?
Allen:  We help contractors through teaming and partnering opportunities and we align them based on their core competencies.  For example, we often partner up small IT services companies who often don't have access to government customers, with more established contractors, and this gets their foot in the door.
In our experience, companies who have achieved the greatest amount of success in the government market utilize strategic teaming as the most effective manner of capturing more business. From Lockheed to the small business of the year, teaming was the method utilized most in achieving their government marketing goals and remains a primary objective for obtaining future government business.
It is also what we call a "1+1=3 scenario" where two $5 million companies are then operating like a $20 million company, with more resources and access.

FedPulse:  What challenges are you seeing the government contracting business face these days?
Allen:  We are seeing less of a hit on the IT side, with mobility and other solutions still going strong.  That said, many contractors run the risk of losing many long-term contracts, which can create major business challenges for everyone.  We help these companies by securing the capital that is needed to help get them through these tough times and actually take several steps forward while others are stepping back.
This safety net allows them to realign their businesses and develop solutions in emerging areas where there is still growth.
We would like to thank Mark for sharing his time with us and providing his unique insights into how contractors can accelerate their business growth.  To learn more about K3 Strategic Development Group, click here.