How does your company or brand stack against your competitors? This is an important question to answer as you introduce new solutions or compete on new (or even existing) contracts. It's also important to know if perceptions have changed over time, and if the way you communicate about your products, services and company represent the perceptions you want clients and prospects to have.
In a few weeks, Market Connections will host a free webinar about market perceptions and company positioning. We thought we'd give you a sneak preview of what Market Connections, Inc. President and CEO Lisa Dezzutti will discuss in the webinar.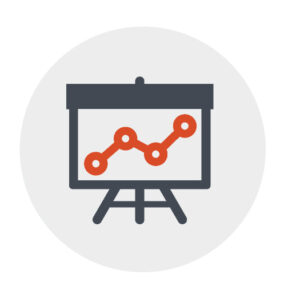 MC: What is more important for a company — having a well-known name or well-known product or service?
Lisa: Prospects need to know who you are – your name needs to be top of mind in order for you to make their short list. And while that recognition is definitely important, it's not the whole picture. They also have to understand what you do. I see many companies that are not focused on that piece, but it is so important.
For example, we have a client in the government space that has a very well known commercial name. While their name recognition is high, they weren't getting any traction in the defense community around a particular solution area. We did a market perception study and found that within the Department of Defense, very few of their prospects thought of them for that particular solution area at all. Their defense target audience knew and respected the name and thought of them for other things. But for this particular solution, they weren't on anybody's short list. They weren't even being asked to the party. That's why they weren't getting any traction.
By doing that market perception study, we helped them understand who the defense community thought of first for that type of solution, who was on the short list and why. With that data, they were able to craft communications messages to change the perception and make inroads.
To me, that is as — if not in some cases more — important than measuring brand awareness.
MC: Does that mean companies should not focus on overall brand awareness?
Lisa: No, not at all. Both are important.
I look at it as a continuum. Name recognition is at the far left side of the continuum, and a company starts there and moves right toward market perceptions regarding specific products or services. Your customers need to know who you are, and that starts with recognizing your name. They also need to have a positive perception of your company. But for them to consider working with you, you have to build your market understanding from the broadest offering all the way to very specific things.
If they don't know who you are, you're certainly going to have a tough time selling anything to them. Then if they know who you are, but they don't understand what you do, you're still going to have a tough time getting any traction. Not that you won't, but the sales cycle is a lot harder and a lot longer.
MC: Does a company need to worry about market perceptions with long-term customers?
Lisa: I think so. The reality is that regardless of what industry you're in, customers will pigeonhole you. Whatever work you've done for your customer is what they will think of you for. Just because they're your customers, do not assume that they know everything you can bring to the table. Companies need to work on increasing brand understanding and engagement with existing customers – moving them along that brand continuum.
MC: If a company wants to learn about how they're perceived in a specific situation, what should they do? 
Lisa: It's not always necessary to do a full-scale market assessment. We often recommend micro studies where we look at a very specific market segment or particular opportunity. If you can understand how the audience in those situations perceives you and your competitors, you are better able to position your company to penetrate that segment or win a particular opportunity.
MC: What else do you recommend?
Lisa: Often with a market perception study, we'll also do a spending analysis to see what competitors are spending on their marketing in a particular area. That helps our clients make the case for making marketing investments more consistently in order to build a differentiated market position relative to competitors.
For our clients who are satisfied with their overall market perception, they may focus on specific solutions areas, and develop tactical campaigns around areas where they want to influence and elevate perceptions. In those cases, they may develop thought leadership pieces to establish their expertise.
A market perception study is often a launching point for building out a strategic and results-focused marketing plan.
BEST PRACTICES WEBINAR: Using Research to Assess Market Perceptions and Company Positioning
Join us and learn the importance of taking a baseline of how your organization is perceived and tracking changes in awareness, consideration and preferences to gain an edge over your competitors and build stronger relationships with your customers.
Date: Wednesday, April 5, 11:30 AM EDT