Recruiting is complex for many reasons, not the least of which is individuals from different generations are often looking for different things in their work environment. That means savvy companies need to understand what appeals to their talent based not only the actual job, but a host of factors.
Jean O'Brien, PHR and President of The O'Brien Group, LLC works with companies to create effective career development programs and increase retention. As a career strategist and career transition coach, she also works with the job seekers, giving her a keen understanding of what they value in the workplace. Jean sat down with us to provide her perspective on how to recruit across generations.
MC: What are different generations looking for in a work environment?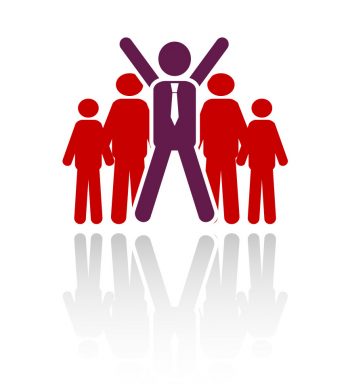 Jean: There are some generalities that I have seen whether you are recruiting individuals from a specific generation or recruiting individuals into an existing environment.
Millennials (1980-2000) are very entrepreneurial and are looking for an environment where they feel the organization is truly making a positive difference; they want top leaders to be involved with the community. They move fast and want to be included in all decisions and actions, which is not always possible. They want to learn and be challenged to move their career. They seek collaboration and don't want to work alone, and they value diversity.
Generation X (1965-1979) right now is feeling the weight of being in the middle between the boomers, who may still command and run the company, and the millennials. They want independence and are self-reliant. A work-life balance is very important. They face challenges with creating new environments, keeping pace with technology, and strategically moving the corporate culture forward.
Many baby boomers (1946-1964) remain comfortable in the more traditional work environments. They like doing their job and being productive, and they want to be valued for it. They value the corporate structure and the hierarchy of leadership.
And it's not too soon to think about Gen Z, who will enter the workforce in a few years. Early predictions indicate they will be better multi-taskers, more entrepreneurial, born into a world overrun with technology, have more in common with global peers than adults in our country and want companies that make a difference.
MC: These are very different needs. Where are some of the most common disconnects you see when you work with organizations, particularly in relation to generational differences?
Jean: One of the biggest challenges is accepting the differences and finding the flexibility to address them. For example, Millennials want the freedom and choice to work where and how they want, which means not being tethered to a single workstation all day. They favor open floorplans and collaborative workspaces where they can be connected and management is approachable. The Baby Boomers often resist this; they want a private space where they can do their work without interruptions. The Boomers especially feel they have earned the window and private office. They don't want everything to be tech oriented and would like more respect for their accomplishments from the younger generation.
The Gen Xers are straddling the middle, making the changes and trying to keep everyone happy while keeping the company productive.
I've been working with some large companies planning how to incorporate these open office concepts. The companies that acknowledge the challenges and provide the leadership coaching to overcome a resistance to change are having more success.
MC: What are the most important things companies can do to recruit and retain good talent?
Jean: I think this hasn't changed over the years. To attract the right talent, be clear about what is truly needed for the position and be realistic about the different skills required. I see so many job descriptions that just aren't realistic—nobody could have all of those skills. I think clearly defining required leadership and communication skills for management level people is also critical.
Not all recruiting energy is focused on recruiting younger generations. There are positions for which the skills that can only be gained through work experience may really be more valuable than the tech skills entry-level employees bring. Again, being clear in the positions descriptions will help recruit the person who will add the most value to the company.
It is also important to accept that retaining good talent has changed. Employees may not stay for years and years, and keeping employees may require investment from the company. I have a list of 11 things that help retain employees. Some of them may seem small, but they are all important.
Retaining good talent begins by recruiting and hiring the right person for the right job
Have strong internal branding so all employees understand the core values
Value good communication
Work with people so they understand change
Be approachable
Offer opportunities to grow and be valued
Challenge everyone to be good supervisors (whether they are a supervisor or not)
Recognize accomplishments
Provide active participation for all generations
Enhance community development
Have good coffee and food
Thank you Jean! These are great tips. If you need some advice on how to recruit and retain employees across generations, contact Jean.
Learn How Recruitment Branding Research Can Help You
While Jean's advice is universal across industries, you can drill down to more specifics for your own company with recruitment research. Join the next webinar in our Best Practices series "Using Research to Recruit and Retain the Right Talent for Your Company" to learn how. Join Market Connections Vice President Laurie Morrow as she shares how using this type of research can help you understand:
How top candidates perceive your organization and your competitors
Candidates key needs and wants for an ideal workplace
Barriers to attaining and retaining staff
Thurs, October 12, 2017
11:00 AM – 11:45 AM EDT