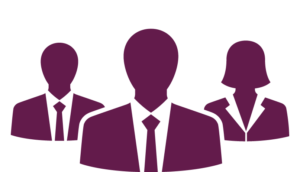 There are two certainties in today's government contracting arena:
Uncertainty
How contractors reach decision makers has fundamentally changed
To address those two certainties, contractors need to truly differentiate themselves. Agencies don't want general promises of innovation; they want to know specifically how you will help them and they want to see how you've done it before. Marketing and content strategies that demonstrate a deep understanding of the unique challenges clients face and expertise in addressing it build a trusted advisor relationship, and have an impact.
That means the value of targeted and research-driven marketing communications has never been more vital for government contractors. From ensuring your messages reach the right government decision makers to testing brand messages, winning contractors invest in marketing strategies that provide the most return-on-investment (ROI).
Three Ways Research Gives Impact with the Marketing Strategy
Research shows where to reach buyers
Contractors need to know where they can target and influence potential buyers. Market research provides insight into the marketing channels that will have the greatest impact in reaching prospects — whether through the press, on their own web properties, innovative marketing materials, paid search, or even in sponsored media or events.
Research helps develop messages that land with the right audience
Research is vital for shaping and testing messages to ensure they resonate with the intended audience, and for competitive analysis with real market feedback of your offerings as compared to your competitors. While research requires an upfront investment, the ROI is much greater as it guides how dollars are spent and provides a method for measuring efforts and strategies over time.
Research helps identify market influencers
Reporters used to be the primary market influencers, but social media has changed the landscape. Today you have a host of thought leaders across the government, industry, and academia who have enormous followings on blogs and platforms like Twitter. The world of influencers has expanded tremendously, and strategies have to adapt to engage and build relationships with these individuals. The key is to determine who is leading the critical discussions, the best marketing channels for reaching them, and delivering content that is useful, timely, and interesting. Research provides those answers.