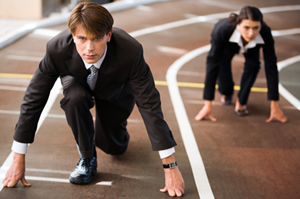 The administration"s call for greater accountability is driving many government agencies to raise the bar even higher for contractors" services. In turn, contractors need to expect and prepare for more stringent contract performance reviews and re-competes. We often find companies are taken aback by the unexpected loss of significant contracts. Even when they were consistently meeting contractual performance metrics.
As you approach the end of your contracts lifecycle, its important to understand how your agency customers view your performance. This can make the difference between winning and losing the re-compete. But don"t worry, we can help!
Click below to learn more about what you can do to better prepare your company for a re-compete.
The reasons for demise can range from issues related to "soft skills" like professionalism and communications, to hassles related to billing, and to everything in between. While these types of issues may not be "deal breakers", they often drive agency customers to seek out vendors that can meet both the contractual obligations and the non-contractual expectations.
Market Connections recently helped two such clients prepare for more effective re-competes. One client for whom we"ve been conducting contract satisfaction surveys for many years was nearing the re-bid of an important civilian agency contract. We modified their satisfaction survey for this particular customer to get additional insights into ways they could improve the effectiveness of their re-compete. The targeted agency personnel gladly participated in the study and were largely positive about our client"s performance. Their only complaint was that the contract"s structure limited the number of personnel our client could provide, often leaving the agency understaffed. As a result, our client modified the Men december i ar kommer att vara annorlunda for fans av online spelautomater pa natet gratis , med ett splitternytt kasinospel for Microgaming-kasinon som slapps i borjan pa manaden. staffing clauses in their re-compete proposal to ensure they could meet the agency"s fluctuating requirements.
Another client was facing a re-compete on a long-standing ERP and process improvement contract with the DoD. Long before the RFP was announced, Market Connections interviewed senior personnel within each of the customer divisions our client served, who overall gave very high marks to the quality of their services. However, they also revealed for the first time that they wanted the services to be more customized to their individual departmental needs. We also learned that they wanted more frequent executive-level meetings and briefings. While the contract didn"t require our client"s executives to regularly touch base with agency leadership or conduct high-level milestone briefings, agency personnel perceived their failure to do these things as a sign of disinterest.
By combining their strong contract performance with new detailed processes to identify departmental needs as well as increased executive outreach, our client easily won the re-compete and is now perceived as a critical partner by the agency.
People and organizations are often slow to complain. You could be putting your client contracts at great risk by not proactively asking what you could be doing better. Acting on the results of contract renewal research – conducted well in advance of the re-compete – significantly improves customer retention rates. And, remember, customers will give more thorough and candid responses to a third-party research firm than to your in-house staff or executives.