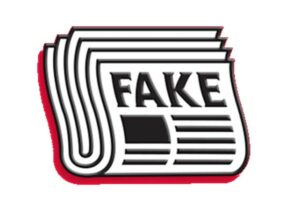 Government decision-makers, especially those in Defense agencies, are questioning the credibility of media outlets due to the onslaught of "fake news," according to the early results from the 2017 Federal Media and Marketing StudyTM.
A peek at the early 2017 results shows that:
Two-thirds of decisions makers said recent commentary about "fake news" has had at least some impact on their perceptions of news organizations' credibility.
Moderate to major impact was significantly stronger with respondents from defense agencies (53%) relative to civilian agency respondents (39%).
If decision makers are feeling somewhat skeptical about content coming from media outlets, what do they trust? At the top of the list: recommendations from peers and colleagues at 51 percent.
Respondents also put stock in the content professional associations provide: 42 percent trust white papers and case studies these associations publish, 41 percent trust content on their websites and 39 percent trust content in their webinars.
What does that mean for marketing to the federal government? Perhaps 2018 will be a good year to team with professional associations — whether submitting articles for their journals or creating a webinar.
2017 Federal Media & Marketing Study™ Annual Breakfast and Briefing
These early results are only one data set in the comprehensive study of more than 3,000 federal decision makers. The full results will dive deeper into when, where and how federal decision makers consume content. Registration is open now for the 9th annual FMMS breakfast and briefing event.
When: Thursday, November 2, 2017 | 8:30 AM – Noon
Where: VALO Park Conference Center (formerly known as TEGNA)
While you're waiting for the results from the 9th Annual FMMS, download the 2016 overview report to learn more about the media habits of your target audience.