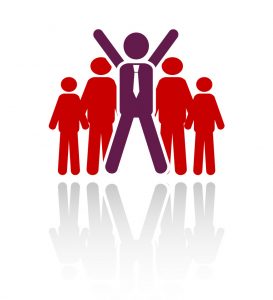 How do you differentiate yourself from competitors to attract the very best talent? How do you assure candidates that your organization stands above the rest?
Together with Monster Government Solutions, Market Connections surveyed HR professionals and hiring managers in the public sector and at government contractors to find out how and what they are doing to attract and retain top talent at their organizations.
The result: Perception of your overall brand matters and the messaging coming out from that brand must be customized to the audience. For general marketers, this is not "new", but often in HR and recruiting, branding and messaging can get lost in the transactional nature of job fairs, LinkedIn posts and recruitment events. Over half of those responsible for recruitment and hiring agreed that the brand standing out among competitors is a key way to attract and retain employees. In addition, nearly half at 46 percent agree they should use relevant messaging for different candidate audiences.
Brand can be built from the inside out. A recent article from the Society of Human Resource Managers (SHRM), highlights the importance of personalizing the corporate mission and values (major components of the "brand"). Employee testimonials can tell the story of your brand better than any advertisement or prospectus; quoting Lori Sylvia, founder and CEO of Rally Recruitment Marketing, "employee stories are the most important recruiting content you can create."
When discussing challenges that companies are having in recruiting new talent, Market Connections often asks: Do you know how your employees feel about your company and its value proposition?
How is your company's brand perceived, relative to your competition?
Is your message resonating with the unique pool of candidates you are hoping to attract?
But as we all know, your brand needs to resonate far and wide. The brand also needs to be a strong component of the day-to-day activities that employers engage in to attract, and retain, talent. This is only the beginning.
For full results from our study of the recruitment challenges for the public sector and government contractors, join us on Thursday, February 22, 11 AM – 12 PM (EST) for a complimentary webinar, "Insights in Recruitment and Retention in a Highly Competitive Market: Results from Government Recruitment Study."