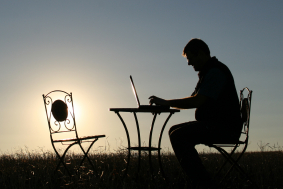 Unfortunately, the federal government has yet to embrace teleworking programs. In its April 30 issue, FCW features a commentary on the fact that teleworking has not taken hold to the level many anticipated three to five years ago. In her article, The Telework Dance, Judy Welles cites the results from two different studies that point to a primary reason,?? lack of support from management. Our 2006 Telework Study, released just about a year ago, revealed similar feelings among federal workers. This resistance still exists despite legislative support for telework presented in a new bill sponsored by Sens. Stevens (R-AK) and Landrieu (D-LA).
Clearly, the potential big-picture benefits of teleworking are significant: improved workforce flexibility and morale, a cleaner environment, and reduced traffic and gridlock. However, these effects don't readily make a strong enough business case for teleworking. Loss of management control, trust, and office politics all play a role in management's uneasiness with the telework concept.
I always come back to this question: what can the contractor community do to help ease the skepticism of government managers and promote adoption of teleworking? I believe that contractors can and should help their government management counterparts understand the available technical tools that enable effective monitoring and management of remote workers as well as those that enable dispersed teams to effectively collaborate and interact. Contractors can also share teleworking success stories from government agencies and the private sector. Understandably, most decision makers appreciate hearing about the experiences and lessons learned of others that have adopted a new idea, technology, or program.