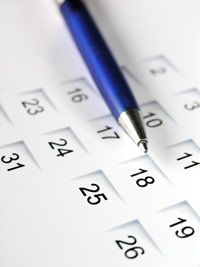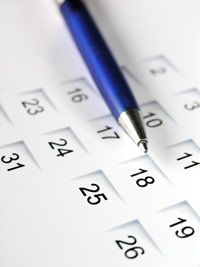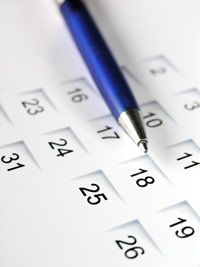 You may be anxious to get started on a new  research project, but have you thought about timing?   Most studies require a minimum of 8-10 weeks from the kick-off to report, and that's  a best case scenario.  We know it can be tempting to rush into a research study in order to make business decisions faster, however, attempting to conduct a study at an inopportune time could have a negative impact on your schedule and budget. 
Because it's the last month of the federal fiscal year, September is not a good month to conduct surveys or recruit focus groups with the federal government.  Your decline rate will likely be high.  The last month of the fiscal is also a no-no for  state governments, though watch out for the sneaky few who begin their fiscal years in July or January. 
Mid-December through the second week of January is never a good time to conduct focus groups or studies.  Many people are on vacation and busy with the holidays, year-end work demands and annual planning.  It's likely many people who commit will end up as no shows. 
Also think about your own internal timing issues when planning your research schedule.  You'll want ample time to reflect on the results and plan a course of action.  Ultimately, for the best ROI, make sure you plan ahead,?? both for enough time and the right time.