Cybersecurity continues as a top-of-mind concern for the federal government. The list of threats is long—malware, external hacking, insider data leaks, to name just a few. Cyber threats cost the government and industry billions of dollars every year, and that fact is not likely to change.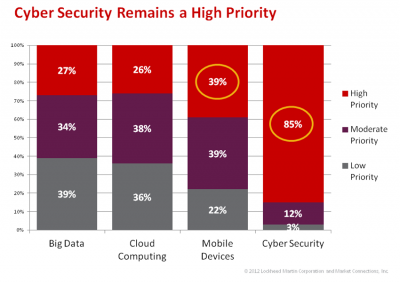 In a 2012 study, conducted on behalf of the Lockheed Martin Cyber Security Alliance, 85% of IT decision-makers rated cybersecurity as a high priority, well above other hot topics like mobile devices (39%), big data (27%) and cloud computing (26%).
Earlier this year, a Market Connections study on behalf of software provider SolarWinds, identified several cybersecurity issues that remain top concerns for federal agencies, including external hacking (50%), social engineering (37%) and insider data leakage (29%), to name a few.
Given the importance and far-reaching impact of cybersecurity, October has been named National Cybersecurity Awareness Month.
The Washington Post is kicking off Cybersecurity Awareness Month with a Cybersecurity Summit on Oct. 1, 2014, 8:30 a.m. – 12:00 p.m. Policy, industry and agency leaders will share the latest in cybersecurity and defense, including who will protect the systems we depend on – and how?
Lockheed Martin, in partnership with the Cybersecurity and Policy Research Institute at George Washington University, is sponsoring the half-day event.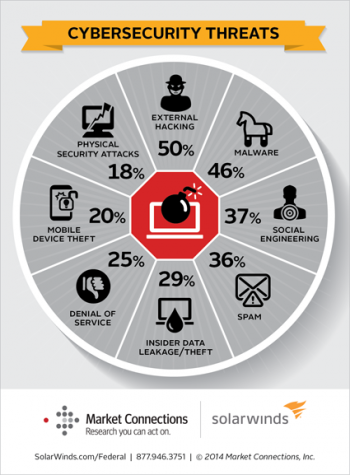 You can attend this summit live, or watch a live stream.