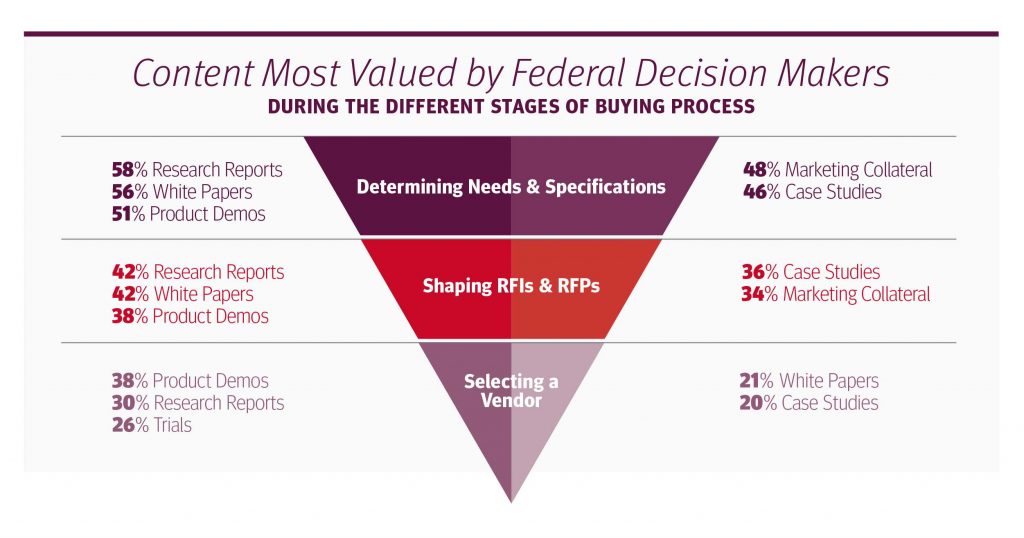 What type of content should you focus your attention on creating?
The 2017 Federal Content Marketing Review asked federal decision makers what content they found most valuable at different stages of the buying process. Regardless of where in the process stage, research reports, case studies, white papers, and product demos are in the top 5. Are you creating these content types? We'd love to hear how they're working for you.
We're also curious if you repurpose your content to match the buying stage.