Questions Every Federal Marketer Should Ask Before A Campaign Launch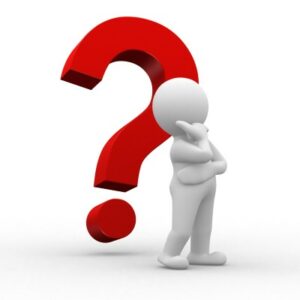 Increasingly over the past few years, federal marketers have been asked by senior management to prove a positive return on investment on their marketing dollars. In today's altered landscape, marketers are also faced with having to account for their target audience's changing work environment and agency priorities. With this in mind, what questions should federal marketers ask before their strategies are developed and investments made?
Who Are You Targeting?
Earlier this year, our President, Aaron Heffron wrote about the difference between expanding versus exploring when it comes to your customer base. Regardless of whether you are looking to expand your customer base to new agencies or looking to build deeper relationships with the agency you are currently working with, it's important to know your customer's preferences, learning styles, preferred communication styles and the challenges they are facing.
Agency-based marketing (and even people-based marketing) are terms we hear more and more. Sales and marketing need to work together to develop their buying personas to understand who and how to best approach the marketplace. Using data versus anecdotes will yield the best results. Whether you develop your own personas or look to the Federal IT (FIT) Persona Study, knowing your customer will increase the ROI on any marketing effort.
Will Your Message Resonate?
Before launching any new campaign (especially grand (read: expensive) ones), it's a good idea to include message testing research in the beginning to create a baseline and ultimately demonstrate the ROI from beginning to end. Pre-testing your messaging provides information on your prospects' awareness of your brand and a read on how well your message fits within that brand perception. Returning to a similar audience to test the change in awareness and perceptions allows for dynamic message refinements and adjustments to ensure resonance and relevance with your audience. Agency priorities can change swiftly, and contractors often need to be able to change with the tides.
How Should It Be Delivered?
Once you have an idea about what you want to say, how is it best delivered? Depending on whether you want to create awareness or influence buying decisions, your content may need to take different formats.
Public sector marketers know content is king, but you will need to consider your target audience's learning preferences. Do they tend to read, listen, or watch content to learn more about the services or products? Are they looking for past examples of how new ideas have worked or seeking knowledge (and reassurances) from industry or government thought leaders?
Over the years, we periodically dove into the world of content marketing. Our 2017 Federal Content Marketing Review highlighted what content federal audiences want during the different steps of the buying process. The 2019 Content Marketing Review introduced state and local audiences into the mix. In 2021, we will reprise the study and assess the K-12 and higher-ed markets and review how COVID-19 may have impacted preferences from years past. (Register for the 2021 Content Marketing Review: Reaching the Public Sector)
Where Should You Place It?
Whether earned or paid, you want to ensure the content created is reaching the right eyeballs. In times of tightening budgets, every marketing and advertising dollar spent needs to be well-thought out.  Targeting matters. Some media channels can be more effective for a general federal audience, while others can most efficiently reach an agency, agency-type, or professionals with a specific job function or within a purchase category. The Federal Media and Marketing Study provides you data about their media usage across print, broadcast, social and digital sources.
This is especially important in years where their habits may have changed. Various factors are challenging conventional wisdom. With more federal employees teleworking, things such as radio advertising, print advertising and social media use have been deeply affected. Having the data to back your advertising decision will help you decide where to invest your advertising and marketing dollars.
Final Thought
Data-enabled informed strategic decisions can help maximize ROI. Market Connections has spent the past 25 years gathering data and insights from public sector influencers and decision-makers to support our government contracting clients in informing their strategic planning, validating their marketing spend and ensuring the best ROI possible.
Want to learn more or develop a custom study for your audience, contact us at info@marketconnectionsinc.com.