New Pursuit and Capture Research
Win New Business and Recompetes with Intelligence that Informs your Capture Process
In a climate of unprecedented uncertainty, shrinking government budgets and increased competition, it's more important than ever to protect your contract base, win new programs and unseat more incumbents. New pursuit and capture research will help you anticipate and understand the needs and goals of your target market and provide fact-based insights to inform more effective capture strategies.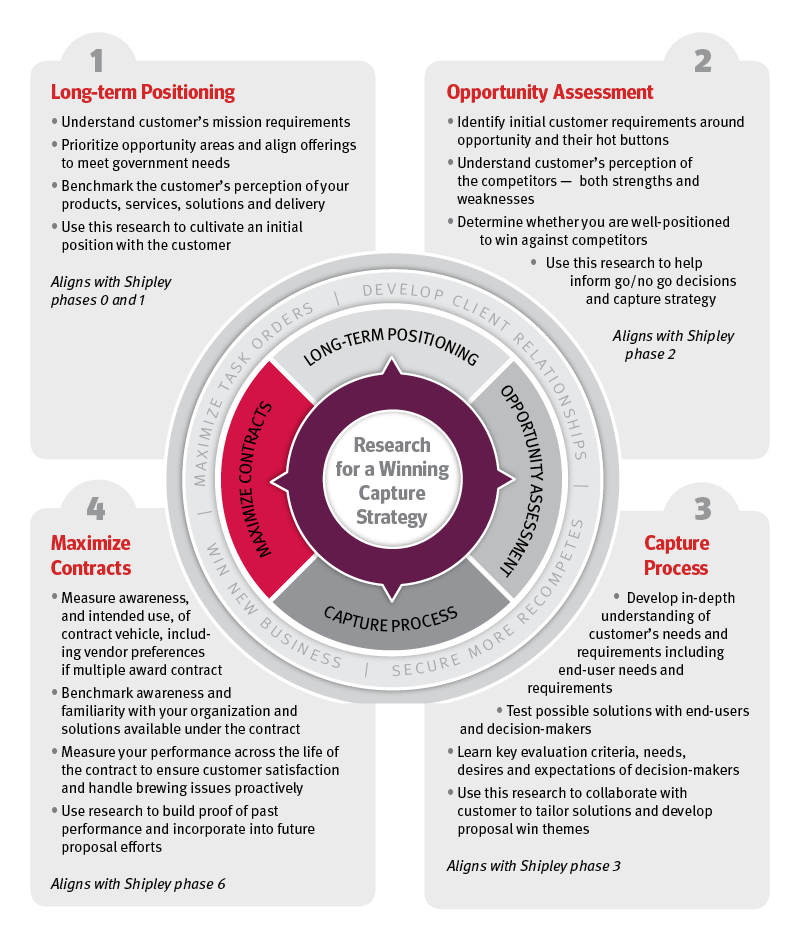 Stop the guesswork! Increase win rates with research that tells you:
Whether you are well-positioned to win
What the government customer thinks of you and your competition
Whether you have the most effective strategy for winning new programs or recompetes
Key evaluation criteria, needs, desires and expectations of
decision-makers
Which types of opportunities you are most likely to win
Potential win themes and messaging
How your offerings stack up to competitors'
Click here to download the Best Practices of Winning Government Contractors white paper.