Best Practices of Winning Government Contractors
Today's winning contractors need to be highly nimble and creative with strategies to uncover, win and retain business.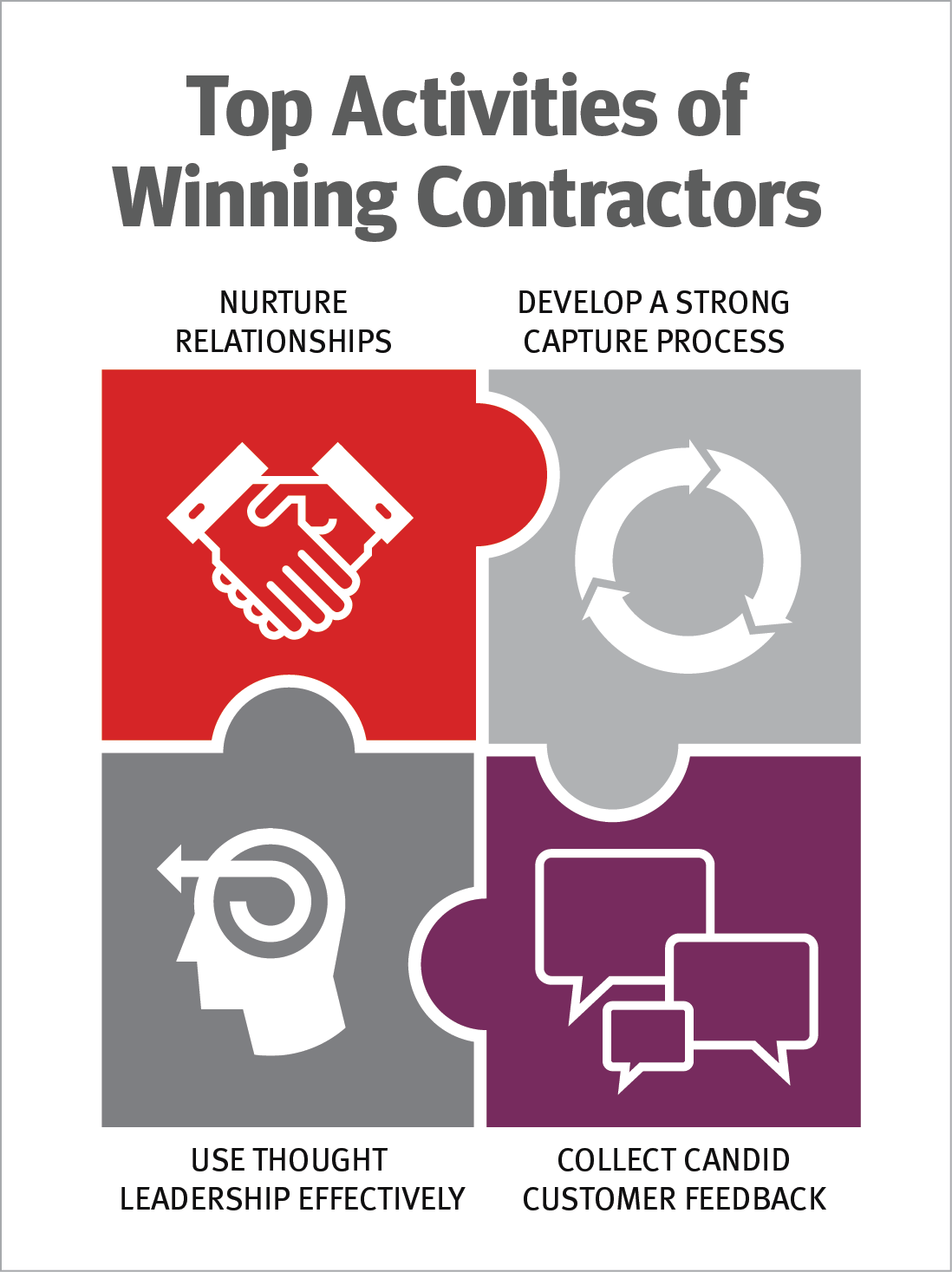 CLICK ON ICON TO SEE PROJECT COMPONENT

Unique research by Market Connections, Inc. reveals several strategies that give government contractors a competitive edge to win and retain business. Those able to adapt and thrive in today's post-sequestration environment have the following commonalities:
96% of contractors use a variety of research to better understand the federal marketplace
83% of contractors use customer satisfaction research to increase competitiveness
65% of winning contractors report using more thought leadership marketing materials than those with lower win rates (44%)
Gain your competitive edge with the best practices of winning government contractors from an authority on preferences, perceptions and trends in the government marketplace.
Fill out the form below to download the white paper.
YOU WILL LEARN:
Top business development activities of winning government contractors
How winning contractors use research to get a leg up on the competition
Tips for positioning as an insightful and influential thought leader