Dell Software

Projects
CLICK ON ICON TO SEE PROJECT COMPONENT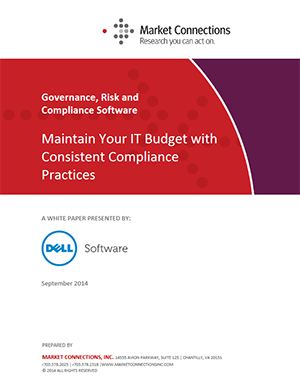 Maintain State & Local IT Budget with Consistent Compliance Practices
State and local agency IT departments are stretched thin even as they work diligently to address three key operational challenges: compliance requirements and federal mandates, increased cyber threats and increasingly shrinking budgets. Given these challenges, it's common for routine maintenance tasks to slip.
Dell Software commissioned Market Connections to poll state and local IT workers on awareness of, and attitudes toward, the use of GRC software in state and local government agencies, especially the features they deem most critical when selecting a tool.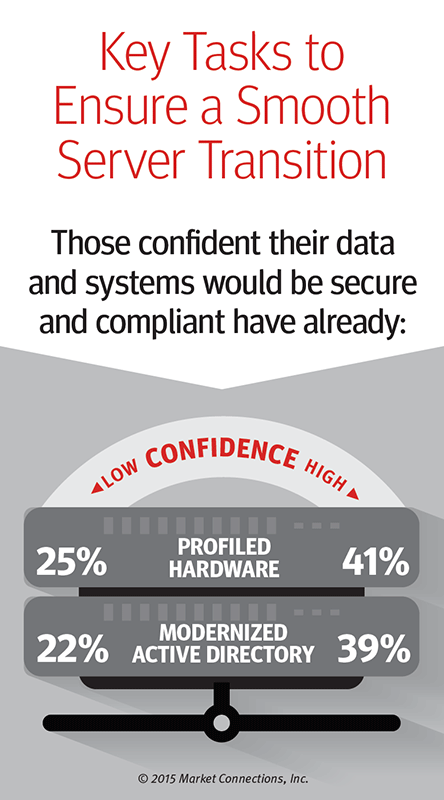 The end of service support of Windows Server 2003 prompted many agencies to migrate — or consider migrating—to Windows Server 2012. The decision to migrate creates apprehension about the impact on service and productivity. Tools are available to facilitate management and compliance, reduce risk and prevent service disruptions and productivity loss to ensure a migration has no impact on an agency's systems.
Dell Software commissioned Market Connections to find out the status of agency migrations and the migration barriers agencies face.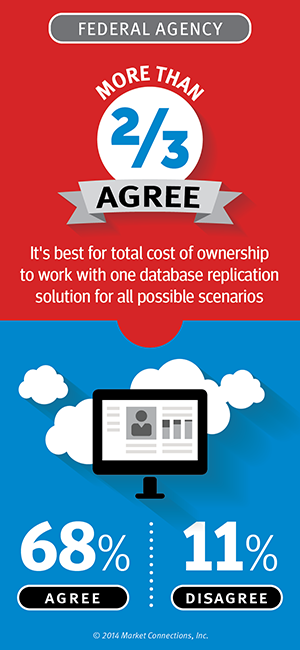 Reducing Risk & Improving Reliability for Federal Agencies
As the amount of data federal agencies manage and collect continues to grow, so does the opportunity for inaccuracies. These can impact the mission, data security and compliance requirements. Data replication and integration tools help manage this data, keeping it accurate and secure.
In agencies where data is often collected and stored on different systems located in different places, bringing it all together in a timely and efficient manner can be a challenge.
Dell Software commissioned a PulsePoll™ to uncover the biggest frustrations around managing data replication, and what agencies consider the most critical data replication features.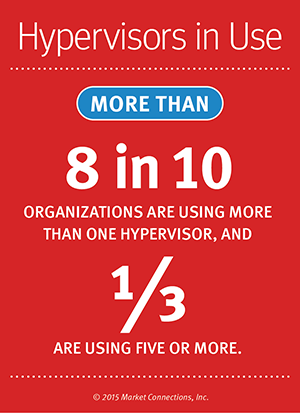 Federal agencies' virtualized infrastructure requires monitoring and automation to optimize and fine-tune systems. Maintaining multiple hypervisors can require multiple tools that only present a partial view of the environment.
Agencies tend to use more than one hypervisor because they all have different functions, strengths and costs. This may be efficient operationally, but is very expensive to manage, and comparing the data between the hypervisors is difficult, if not impossible.
Dell Software contracted Market Connections to assess agencies' virtual environment management practices and the challenges and concerns related virtual monitoring.
Accountability is the new mantra for higher education administrators, and it requires merging the institution's intellectual identity, constituents, and business systems and services. The ability to leverage these assets is directly related to success and results in this pressing need for accountability.
Dell Software commissioned Market Connections to poll higher education IT administrators on awareness of, and attitudes toward, the use of data replication and integration tools, especially the features they deem most critical when selecting a tool.
Download a PDF of the white paper and infographics, which detail top frustrations and the most critical features of managing data and the supporting suite of tools.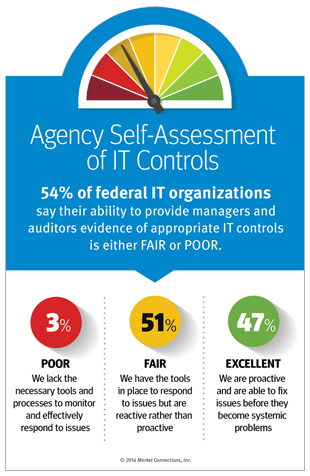 Consistency Keeps Agency Data Secure
POLL REVEALS HALF OF GOVERNMENT AGENCIES DO NOT ADDRESS NETWORK VULNERABILITIES PROACTIVELY
A new poll sponsored by Dell Software reveals half of government agencies do not address network vulnerabilities proactively, impacting security compliance and the ability to respond to threats.
With federal IT departments stretched thin, how many days has it been since you last verified meeting internal policies, backed up your data, or monitored your environment to see who has access to what and whether they've done anything with that access?
IF THE ANSWER IS MORE THAN ONE HOUR YOU MAY RUN THE RISK OF:
Failing an audit
Non-compliance with new mandates
Inability to provide evidence of data to satisfy legal requests
Inability to respond to a request from senior management, HR, or finance for a report
A data breach threat
Loss of critical data
When it comes to data security, it's not a matter of IF something will go wrong, but WHEN. Is your agency prepared?
Fill out the form below to download the study results white paper, which details top federal IT compliance and governance concerns, potential costs of non-compliance and key attributes of audit and compliance solutions.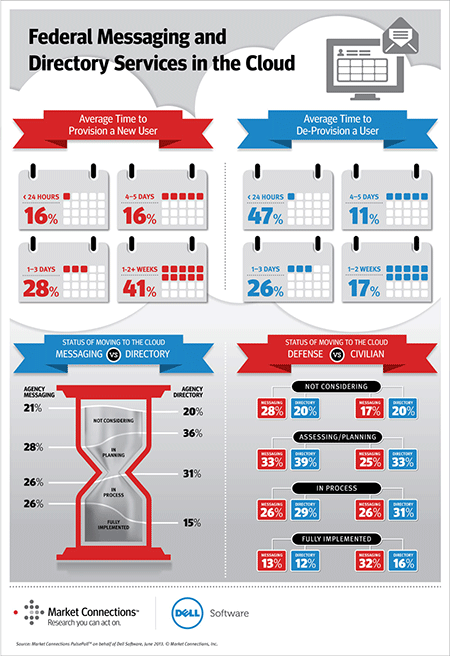 The slow provisioning and de-provisioning of government employees can be costing the federal government millions of dollars each year, which is a key finding of Market Connections PulsePollTM commissioned by Dell Software.
With the federal workforce totaling more than 4.4 million employees, users need instant access to technology to maintain productivity—starting the first day on the job. With federal government turnover of approximately 80,000 personnel per month, agencies' ability to provision and de-provision users can have a tremendous impact on operational costs.
According to the poll of 200 federal IT decision-makers, agencies are slow to move messaging and directory services to the cloud, which can play a significant role in mitigating this problem. Almost half (41%) of respondents say their agency takes one week to more than two weeks to fully provision a user, while more than a quarter (28%) take four business days to two weeks.
KEY RESEARCH FINDINGS INCLUDE:
41 percent of respondents say their agency takes from one week to more than two weeks to fully provision new users.
Every day of lost work costs nearly $200 per new hire, costing large agencies up to $20M a year.
54 percent of all agencies take more than a day for de-provisioning.
26 percent of respondents have moved messaging services and 15 percent have moved directory services to more efficient cloud environments.
61 percent of respondents believe their organizations are adequately staffed to de-provision users in less than 24 hours; however, more than half of all agencies take longer than one day to de-provision users.