How to Achieve a ZeroImpact Windows Server 2003 Migration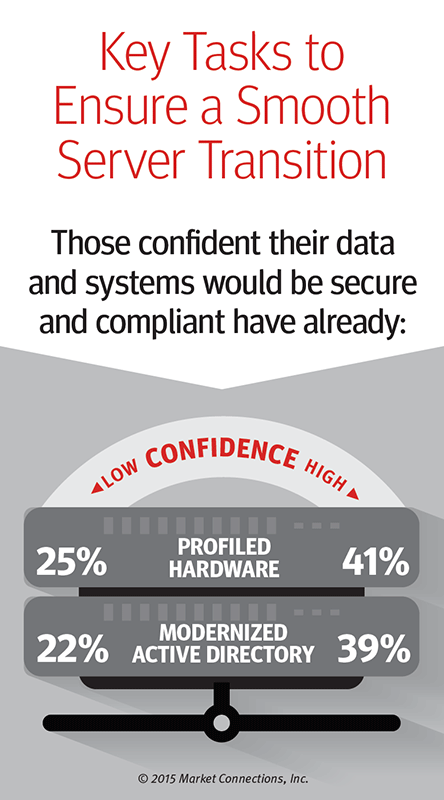 CLICK ON ICON TO SEE PROJECT COMPONENT
The end of service support of Windows Server 2003 prompted many agencies to migrate — or consider migrating—to Windows Server 2012. The decision to migrate creates apprehension about the impact on service and productivity. Tools are available to facilitate management and compliance, reduce risk and prevent service disruptions and productivity loss to ensure a migration has no impact on an agency's systems.
Dell Software commissioned Market Connections to find out the status of agency migrations and the migration barriers agencies face.
Fill out the form below to download the research report, white paper and infographics.
How to Achieve a ZeroImpact Windows Server 2003 Migration

YOU WILL LEARN:
The greatest risks to continuing to run Windows 2003
Barriers to server migrations
Key tasks already performed by those confident their data systems are secure and compliant