Move Beyond Paper and Reclaim the Value of Your Information with Workflow Automation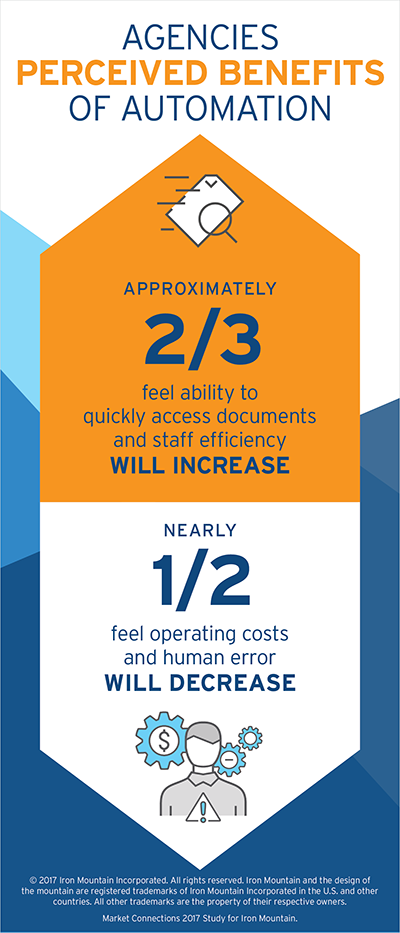 CLICK ON ICON TO SEE PROJECT COMPONENT
Information management programs need to be compliant with a variety of federal records regulations. With changes and mandates happening in government around records management, information needs to be kept secure and reliable, yet accessible to your end customers.
Workflow automation can make it easier to locate records, have staff operate efficiently, decrease operating costs while helping agencies meet these mandates. What are agency pain points? What are the benefits and challenges of a shared service model for workflow automation?  Iron Mountain commissioned Market Connections to find out.
Fill out the form below to download the infographic and webinar.
YOU WILL LEARN:
Negative impacts of paper/manual based processes
Top factors in successfully transitioning to workflow automation
How agencies perceive benefits of workflow automation