Marketing 4 the Public Sector
Projects
CLICK ON ICON TO SEE PROJECT COMPONENT
The on-demand recording of the Spring 2023 M4PS Content Marketing Review is available for purchase now.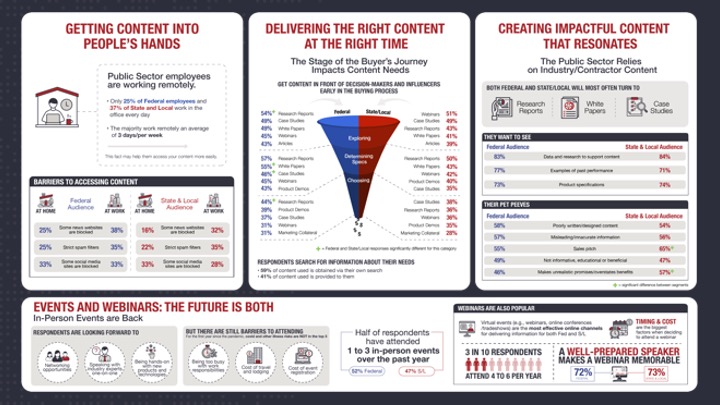 This study gets to the "why" and the "what" of your B2G marketing strategy to help you make choices that align with your company's broader goals and budget needs. We are a partner in helping you achieve maximum results.
This on-demand workshop will give you the insights and information you need to go into FY24 primed for success. You will have access to:
Four panel discussions among industry peers sharing their experiences and perspectives on marketing the buyer's journey, creating impactful contents, hosting events (in person and online), and how to do all of that on a budget.
The full report containing all of the data: content preferences, types of information the audience wants… and when, must-dos for events, and more.
A one-page graphic with the data highlights to keep top of mind as you implement your plans.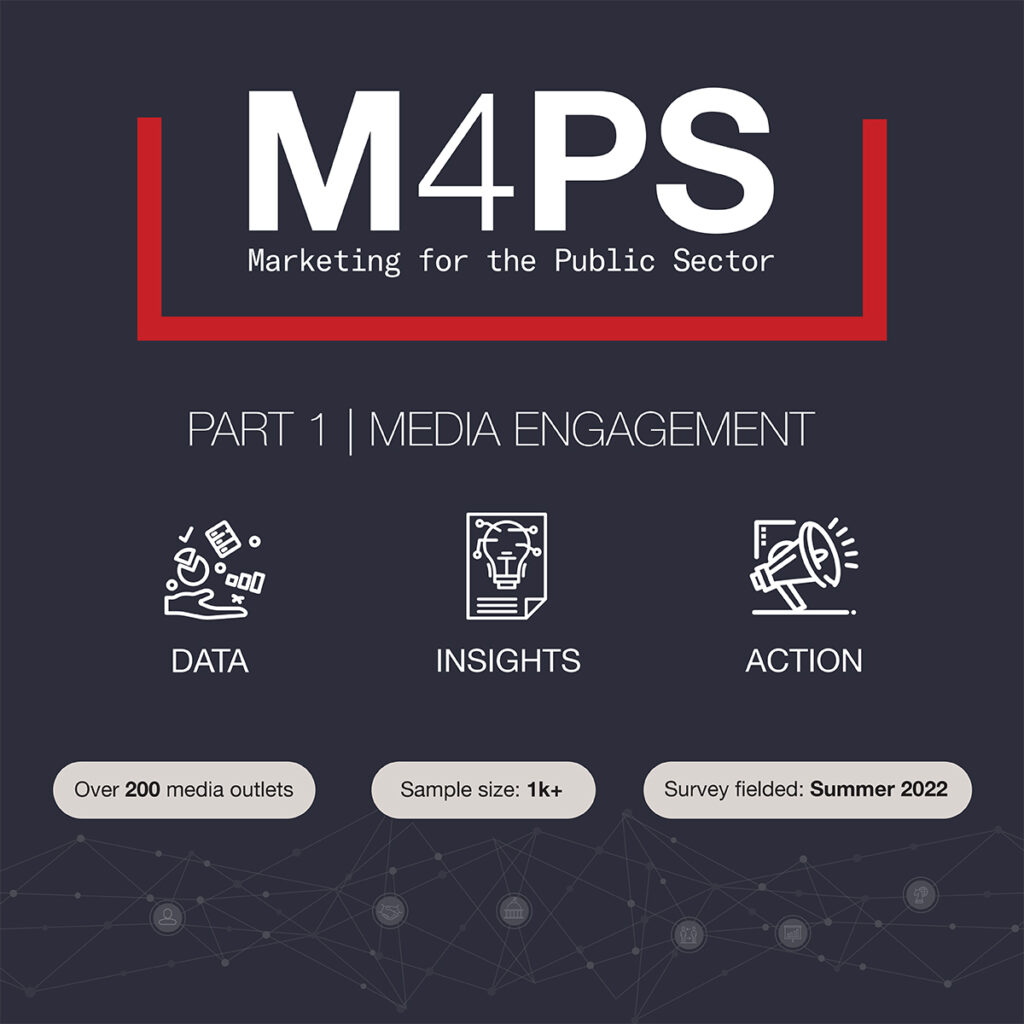 Full report available Friday December 9th, 2022
ABOUT THE STUDY
The Marketing for the Public Sector report represents the views of thousands of federal and state/local employees in a variety of positions.
Focusing on engagement within the digital landscape, this study is meant to empower marketers with the knowledge they need to perfect their marketing plans, campaigns, and content.
Created in an easily digestible and navigable format, the report presents pertinent information about audiences' media engagement habits across broadcast, social, and digital sources.
Whether you are interested in a broad awareness campaign or a more focused agency-based marketing effort, we want to give you the valuable, trusted data and insights on the media and engagement habits of those tough-to-reach federal and state/local audiences.
---
WHAT TO EXPECT
Full Report – Contains data and insights on both federal and state/local customers
Topics Covered – Demographics, job functions, trust in media sources/social media websites, confidence in news (among others)
Publications & Digital Sites – Government media, business and news media, technology & industry, social media & lifestyle
Key Insight – Top concerns for next year, time spent listening to news/radio, accessing social/news media on an average workday, most trusted social media sites
Visual infographic: