How Has Covid-19 Affected Your Federal Customer?
Results from 2020 Ongoing Covid-19 PulsePolls™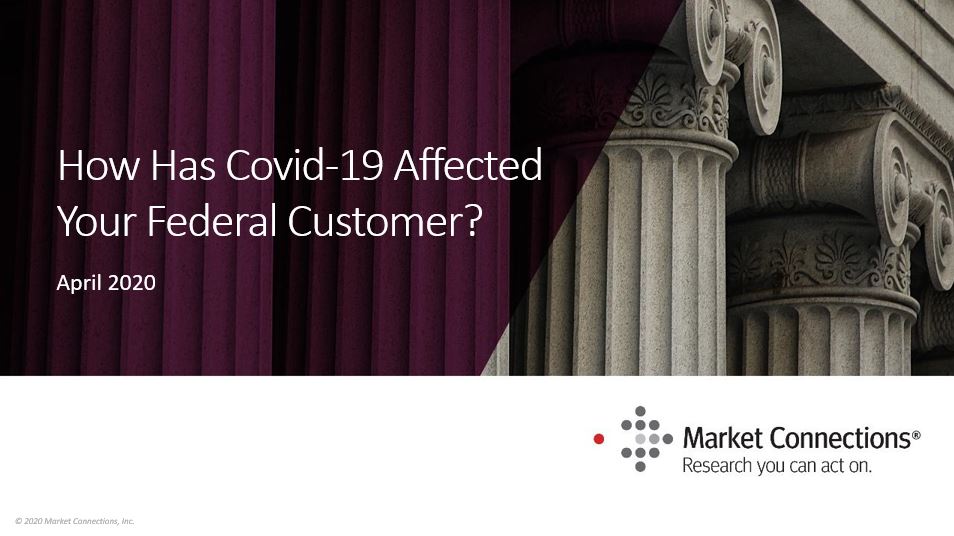 CLICK ON ICON TO SEE PROJECT COMPONENT

Beginning in March 2020, Market Connections began fielding ongoing surveys of federal decision-makers, asking how COVID-19 has affected them, their agency and their work environment; how it may impact work-related activities and priorities; and how contractors have, and can, continue to support them. See the latest results to gain better insights on how it may affect your short- and mid-range planning. Results will be updated on an ongoing basis.
Fill out the form below to download the research report.
YOU WILL LEARN:
How Covid-19 has affected project timelines and budgets
How Covid-19 has affected working environments from lifestyle to communication
What vendors/contractors can do to support their customers
Trends as the pandemic progresses (upcoming)