M4PS Media Engagement at GAIN 2023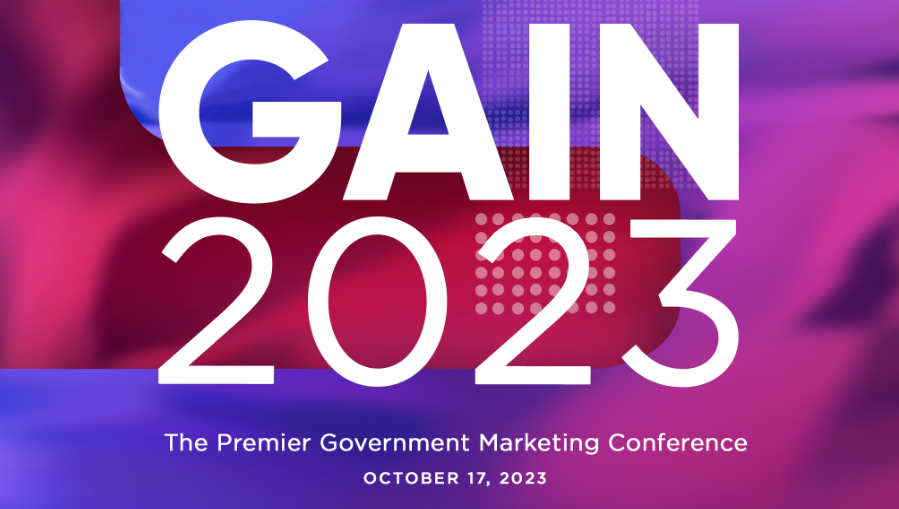 When? October 17th, 2023
Where? At the Ritz-Carlton, Tysons Corner
What time? 8:00 AM ET – 4:00 PM ET
Public sector marketers: come to the GAIN conference for the public reveal of the annual media engagement study that will help you create an effective digital media strategy.
The media landscape has evolved over the last several years. As public sector decision makers shift to a hybrid work model and are spending on average three days per week working from home, many of the restrictions to accessing digital content have been removed. This is good news for your public sector marketing efforts as there has never been a better time to implement a digital media strategy.
Focusing on engagement within the digital landscape, the annual Marketing for the Public Sector—Media (M4PS-Media) study looks at the specific digital properties the public sector turns to for information and education, from online publications to social media sites. It also looks at trends in how much time respondents spend engaging with digital content.
In addition to the study results, this session will explore industry insights gained over several years of conducting this research.
GAIN Conference Presentation
This M4PS-Media presentation at the GAIN conference will cover the results of the comprehensive annual study.
Participants will come away from the presentation with:
1. An understanding of how the public sector uses digital media for job-related education and information. 
2. Knowledge of which specific media properties respondents prefer turning to for various needs. 
3. Information about the trends that will help you plan your 2024 media spend (a perfect compliment to the M4PS Content Marketing Review published in June, 2023).
Bottom line: the M4PS-Media study is a must-have addition to your public sector marketing toolbox. GAIN conference 2023 participants will receive a copy of the study results.