By Chelsea Jarosh, Industry Analyst at Government Business Council
The White House announced on October 30th, 2023 that President Biden is issuing an Executive Order on safe, secure, and trustworthy Artificial Intelligence (AI).
The proposed comprehensive strategy should be a vital step toward protecting Americans' privacy, advancing equity and civil rights, supporting customers and workers, promoting innovation and competition, and advancing American leadership around the world.
As AI's capabilities evolve and grow, so do the risks and vulnerabilities. The Biden-Harris Administration has directed the following actions to ensure they are protecting Americans from the potential risks of maturing AI systems:
1. AI safety and security
Require that developers of the most powerful AI systems share their safety test results and other critical information with the U.S. government.
Develop standards, tools, and tests to help ensure that AI systems are safe, secure, and trustworthy.
Protect against the risks of using AI to engineer dangerous biological materials.
Protect Americans from AI-enabled fraud and deception by establishing standards and best practices for detecting AI-generated content and authenticating official content.
Establish an advanced cybersecurity program to develop AI tools to find and fix vulnerabilities in critical software.
Order the development of a National Security Memorandum that directs further actions on AI and security.
2. Protecting Americans' privacy
Protect Americans' privacy by prioritizing federal support for accelerating the development and use of privacy-preserving techniques.
Strengthen privacy-preserving research and technologies.
Evaluate how agencies collect and use commercially available information.
Develop guidelines for federal agencies to evaluate the effectiveness of privacy-preserving techniques.
3. Advancing equity and civil rights
Provide clear guidance to landlords, Federal benefits programs, and federal contractors.
Address algorithmic discrimination.
Ensure fairness throughout the criminal justice system.
4. Standing up for consumers, patients, and students
Advance the responsible use of AI.
Shape AI's potential to transform education.
5. Supporting workers
Develop principles and best practices to mitigate the harms and maximize the benefits of AI for workers.
Produce a report on AI's potential labor-market impacts, and study and identify options for strengthening federal support for workers facing labor disruptions.
6. Promoting innovation and competition
Catalyze AI research across the United States.
Promote a fair, open, and competitive AI ecosystem.
Use existing authorities to expand the ability of highly skilled immigrants and nonimmigrants with expertise in critical areas to study, stay, and work in the United States.
7. Advancing American leadership abroad
Expand bilateral, multilateral, and multi-stakeholder engagements to collaborate on AI.
Accelerate development and implementation of vital AI standards.
Promote the safe, responsible, and rights-affirming development and deployment of AI abroad to solve global challenges.
8. Ensuring responsible and effective government use of AI
Issue guidance for agencies' use of AI.
Help agencies acquire specified AI products and services.
Accelerate the rapid hiring of AI professionals.
The Administration has worked with dozens of allies and partners abroad to ensure an international framework is developed for the use of AI. Although great actionable steps have been taken to safeguard AI; the Administration will continue to work with Congress to pursue bipartisan legislation to continue leading America in the right direction.
What does this mean for you?
As AI continues to be the topic of discussion across Government, Industry, and academia, keeping abreast of opportunities and policy changes is critical.
Download the GBC special report:
– AI in Government: Myths, Legends, Market Realities
Read About AI in the DoD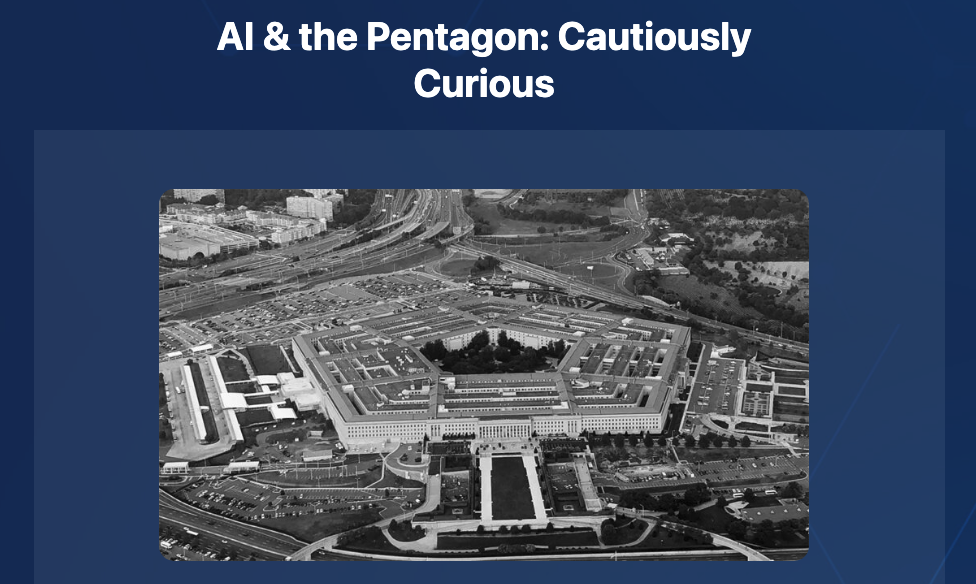 – AI & the Pentagon: Cautiously Curious
---
To read more from Chelsea, follow her on LinkedIn.
By Jonathan Sanders, Director, Research, GovExec
The White House has announced its plans to introduce an executive order in the near-future focusing on AI.
With remarks from President Biden from the September 27, 2023 meeting with the President's Council of Advisors on Science and Technology, he notes he has "a keen interest in AI and convened key experts on how to harness the power of artificial intelligence for good while protecting people from the profound risk it also presents."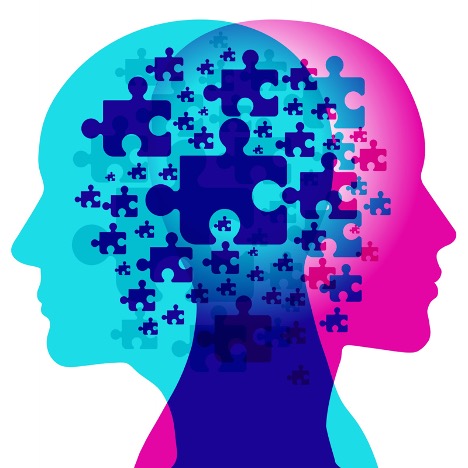 Furthermore, he notes the collaborative efforts made to achieve this vision with world leaders and American technology companies to help set the stage for responsible AI innovation. Fifteen companies have now announced their voluntary commitment to the White House to support safe, secure, and trustworthy development of AI.
Arati Prabhakar, the director of the White House's Office of Science and Technology Policy, noted regarding the forthcoming AI EO, "It'll be broad. It really reflects everything that the president sees as possible under existing law to get better at managing risks and using the technology."
Prabhakar and the White House have both noted the ongoing goal of taking a values-led approach to AI usage and development, building on the AI Bill of Rights released in October 2022.
Biden did not release any concrete details on the upcoming order. Prabhakar noted that a draft bill has already been created to benefit both federal efforts and industry research, and that "we want to seize the great power that this technology has to solve some of our hardest problems".
President Biden is expected to deliver this executive order this Fall.
What does this mean for you?
As AI continues to be the topic of discussion across Government, Industry, and academia, keeping abreast of opportunities and policy changes is critical.
Get the joint GBC/GovTribe report on the current AI landscape in the federal government (information current as of September 15, 2023).