By Chelsea Jarosh, Industry Analyst at Government Business Council
The White House announced on October 30th, 2023 that President Biden is issuing an Executive Order on safe, secure, and trustworthy Artificial Intelligence (AI).
The proposed comprehensive strategy should be a vital step toward protecting Americans' privacy, advancing equity and civil rights, supporting customers and workers, promoting innovation and competition, and advancing American leadership around the world.
As AI's capabilities evolve and grow, so do the risks and vulnerabilities. The Biden-Harris Administration has directed the following actions to ensure they are protecting Americans from the potential risks of maturing AI systems:
1. AI safety and security
Require that developers of the most powerful AI systems share their safety test results and other critical information with the U.S. government.
Develop standards, tools, and tests to help ensure that AI systems are safe, secure, and trustworthy.
Protect against the risks of using AI to engineer dangerous biological materials.
Protect Americans from AI-enabled fraud and deception by establishing standards and best practices for detecting AI-generated content and authenticating official content.
Establish an advanced cybersecurity program to develop AI tools to find and fix vulnerabilities in critical software.
Order the development of a National Security Memorandum that directs further actions on AI and security.
2. Protecting Americans' privacy
Protect Americans' privacy by prioritizing federal support for accelerating the development and use of privacy-preserving techniques.
Strengthen privacy-preserving research and technologies.
Evaluate how agencies collect and use commercially available information.
Develop guidelines for federal agencies to evaluate the effectiveness of privacy-preserving techniques.
3. Advancing equity and civil rights
Provide clear guidance to landlords, Federal benefits programs, and federal contractors.
Address algorithmic discrimination.
Ensure fairness throughout the criminal justice system.
4. Standing up for consumers, patients, and students
Advance the responsible use of AI.
Shape AI's potential to transform education.
5. Supporting workers
Develop principles and best practices to mitigate the harms and maximize the benefits of AI for workers.
Produce a report on AI's potential labor-market impacts, and study and identify options for strengthening federal support for workers facing labor disruptions.
6. Promoting innovation and competition
Catalyze AI research across the United States.
Promote a fair, open, and competitive AI ecosystem.
Use existing authorities to expand the ability of highly skilled immigrants and nonimmigrants with expertise in critical areas to study, stay, and work in the United States.
7. Advancing American leadership abroad
Expand bilateral, multilateral, and multi-stakeholder engagements to collaborate on AI.
Accelerate development and implementation of vital AI standards.
Promote the safe, responsible, and rights-affirming development and deployment of AI abroad to solve global challenges.
8. Ensuring responsible and effective government use of AI
Issue guidance for agencies' use of AI.
Help agencies acquire specified AI products and services.
Accelerate the rapid hiring of AI professionals.
The Administration has worked with dozens of allies and partners abroad to ensure an international framework is developed for the use of AI. Although great actionable steps have been taken to safeguard AI; the Administration will continue to work with Congress to pursue bipartisan legislation to continue leading America in the right direction.
What does this mean for you?
As AI continues to be the topic of discussion across Government, Industry, and academia, keeping abreast of opportunities and policy changes is critical.
Download the GBC special report:
– AI in Government: Myths, Legends, Market Realities
Read About AI in the DoD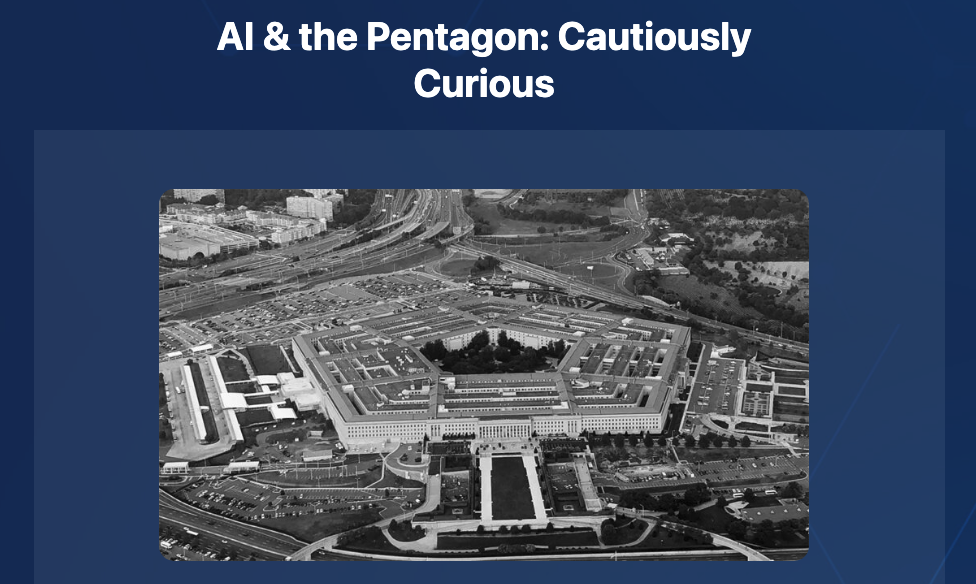 – AI & the Pentagon: Cautiously Curious
---
To read more from Chelsea, follow her on LinkedIn.
By Jonathan Sanders, Director, Research, GovExec
The White House has announced its plans to introduce an executive order in the near-future focusing on AI.
With remarks from President Biden from the September 27, 2023 meeting with the President's Council of Advisors on Science and Technology, he notes he has "a keen interest in AI and convened key experts on how to harness the power of artificial intelligence for good while protecting people from the profound risk it also presents."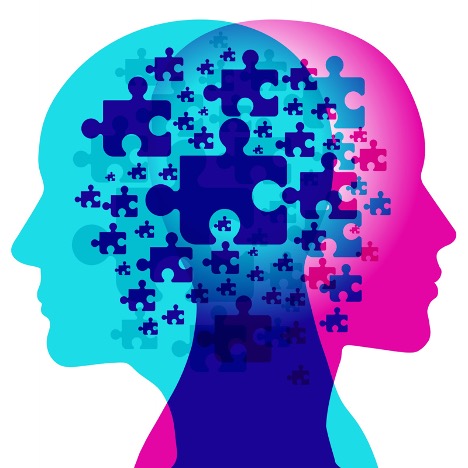 Furthermore, he notes the collaborative efforts made to achieve this vision with world leaders and American technology companies to help set the stage for responsible AI innovation. Fifteen companies have now announced their voluntary commitment to the White House to support safe, secure, and trustworthy development of AI.
Arati Prabhakar, the director of the White House's Office of Science and Technology Policy, noted regarding the forthcoming AI EO, "It'll be broad. It really reflects everything that the president sees as possible under existing law to get better at managing risks and using the technology."
Prabhakar and the White House have both noted the ongoing goal of taking a values-led approach to AI usage and development, building on the AI Bill of Rights released in October 2022.
Biden did not release any concrete details on the upcoming order. Prabhakar noted that a draft bill has already been created to benefit both federal efforts and industry research, and that "we want to seize the great power that this technology has to solve some of our hardest problems".
President Biden is expected to deliver this executive order this Fall.
What does this mean for you?
As AI continues to be the topic of discussion across Government, Industry, and academia, keeping abreast of opportunities and policy changes is critical.
Get the joint GBC/GovTribe report on the current AI landscape in the federal government (information current as of September 15, 2023). 
Women in Technology recently hosted their quarterly WiTConnect event focused on the state of technology in healthcare. This event focused on the top challenges faced in the Healthcare IT industry by bringing a panel of industry experts to share their experiences. Predominantly focused on the public sector, the following panelists shared the priorities, challenges and innovations being seen from both sides of the industry as they look for solutions and work together to improve citizen and agency experience:
Stacie Alboum, Deputy Director, Center for Information Technology (CIT), National Institutes of Health (NIH)
Maheen Mirza, Director, Dell Technologies, Federal Healthcare
Genevieve Morris, Founder, Integral Health Strategies (IHS)
Patty Obermaier, Vice President, US Health & Life Sciences Organization, Microsoft
Overall Challenges
The imbalance of supply (a trained healthcare workforce) and demand (greater need for services) is a top challenge facing the industry. According to Patty Obermaier from Microsoft, the population of those aged over 60 will more than double by 2050 and there will be a shortage of 14 million healthcare workers by 2030. While the right technology can help meet some of the demand, it can't replace people. Multiple panelists agreed that a strong workforce development effort must take place within this field while healthcare IT technologies continue to catch up.
In addition, a data explosion has also happened in this field. According to Obermaier, "There are four thousand new medical publications showing up on PubMed every day and knowledge of the medical field doubles every 73 days." Genevieve Morris, founder of IHS and author of multiple policies, also noted a significant increase in the amount of data being exchanged within the medical community. She likened it to, "turning on a faucet… a fire hydrant really… and expecting physicians to weed through that data in real time while their patient is sitting in front of them. Realistically that's not going to happen, things will get missed and adverse events will occur."
Finally, in a digital age, patients are also digital consumers with their own needs. Their health care expectations are likening to their expectations for all consumer interactions. When they walk into any health institution, they expect that institution to have all their records available and be able to pay for interactions the same way they pay across other markets, for example, with apps such as Venmo. For many reasons, these expectations cannot currently be met.
Key Public Sector Challenges
Healthcare IT in the public sector brings its own unique challenges. These include:
Highly regulated federal environment
Complex procurement and budgets
Working and maintaining legacy IT systems
Stacie Alboum, Deputy Director at the Center for Information Technology at NIH, shared that, beyond those challenges, her agency faces a high level of complexity and range of services including a vast array of institutes and centers each focused on their own mission. Alboum's agency is tasked with being efficient and effective in providing tools and services that provide a high-speed network to perform research; a suite of communication collaboration capabilities able to support hundreds of thousands of meetings and interactions; and high performance computing capabilities to conduct large scale data analyses in a variety of scientific fields to all 44K staff members and thousands of external collaborators.
Meeting the demands of all centers and institutes is only one piece of the complex needs of many public sector healthcare IT professionals. Like many other agencies, those in healthcare IT are spending a majority of their capital expenditure budgets (roughly 80%) on operating and maintaining legacy IT systems. To modernize IT, agencies are finding innovative ways to work with and learn from industry. Because certain vehicles are not in place, agencies are looking at using Other Transaction Authorities (OTAs) in order to help them get products, pilots and proof of concepts to market much faster. They have been open to private/public partnership to learn from industry and to are willing to talk to industry to hear what they are doing to see how they can also take advantage of it.
Looking Forward
AI and machine learning tools are also being developed by industry to help with the collection and exchange of data, the shortage of qualified workers and the streamlining of administrative processes. One example is a prototype being released by Microsoft that includes a tool that listens to and transcribes interactions between doctors and their patients, allowing practitioners to focus more on their patients and less on note-taking.
Additional tools may help practitioners weed through and pull the data they need when they need it. To help with data exchange and interoperability, Morris noted her work on the Trust Exchange Framework and Common Agreement (TEFCA). The goal of TEFCA is to make all health information networks across the country talk to and share data with each other. This will mitigate the need for healthcare systems to join multiple networks in order to share data.
Information blocking regulations underway may also help minimize the hoarding of data. Fast Healthcare Interoperability Resources (FHIR) APIs could help with the exchange of electronic health records. The goal is not to commoditize the data exchange, but to allow vendors to make money on the services you can run on top of that data.
A Word of Warning
Technology may help provide more efficient and effective solutions for many challenges being faced in the industry, but those in healthcare IT need to remember not to lose track of the problems they are trying to solve.
An exclusive focus on the "technology" part of healthcare IT causes many to fall into the trap of thinking the latest technology will solve all interoperability problems, leading them to over-complicate seemingly simple problems in order to provide new technological solutions. Many folks focus on, as one panelist put it, "the shiny new thing." Whether that's AI, machine learning, FHIR APIs, or other technology, you must make sure not to lack underpinning infrastructures necessary to the technology work.
And as companies look to promote technology solutions to their customers, they need to understand that those working in healthcare have been burned by technology companies in the past and may hesitate or be open to new concepts. This includes the fact that some problems do not require technological solutions at all. While we are in an era of convenience and technology, in some cases, an actual face-to-face or manual solution may prove best.
Want to Learn More?
Panelists provided a few resources for more information about healthcare IT.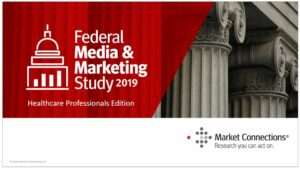 Interested in the media habits of federal healthcare professionals? Market Connections has created a new Federal Media & Marketing sub-report for this market. Purchase here.
Artificial Intelligence (AI), Intelligent Automation (IA) and Robotics Process Automation (RPA) – should we be worried about machines taking over the world? Could Skynet or VIKI really happen in our not-so-distant future? Are we headed towards a Matrix society, or more realistically, should we be worried about our own jobs?
While Hollywood may have captured a more fearful version of a world with AI and robots, in real life, this technology surrounds our personal lives. Just ask Siri or Alexa. From auto-filling words when we start typing to providing us driving directions and recommending our next purchases (surprisingly, to our taste), AI has made our smart homes, smart phones, and virtual assistants ubiquitous in our day-to-day lives.
Federal agencies are also looking at ways that AI and IA can help them streamline processes and become more efficient. They are experimenting with AI for email management, data center optimization and efficient accounts payable, hoping it can help limit administrative hours, improve quality, reduce human error, increase compliance and help agencies add new services to their portfolios.
We recently attended an event hosted by ACT-IAC to get a better understanding of where the market is in terms of AI. Professional organizations such as ACT-IAC allow industry and the public sector to convene and share their challenges while showcasing some current use cases and best practices others might want to implement. Whether you are an agency looking to incorporate AI or a contractor looking to support your agency customer, below are some key takeaways from the event.
Organizational prep is key.
Start by ensuring the agency's organizational culture is ready for a monumental change. Before you introduce this strategy, ensure buy-in from leadership and subject-matter experts and that management is involved in the process. Take note of your IT resources prior to embarking.
Quality of data is important.
In the process evaluation, understand where technology is best applied, and whether the data you have is quality data that when fed, could provide smart outputs. Since AI drives decisions from data by creating an algorithm model from the data points to provide future predictions, the success of AI implementation is dependent upon the ability for AI to manage that data. Create an ecosystem of data sets and platforms.
Failure is okay.
As part of the planning and prep process, don't try to "boil the ocean." Look for quick wins or the lowest hanging fruit. Instead of trying to tackle the enterprise, look for small problems within your work that could benefit. It's okay to fail as you build out to allow you to course-correct. This may lead you to consider whether to repair or retire attempts. Instead of looking for results in a year, look for smaller outputs every three to six months.
Look to agencies who are already incorporating these.
Agencies are already embarking at technology incorporation at smaller agencies or department levels. For example, the Department of Treasury is already testing chatbots to support and streamline customer service. The Department of Homeland Security is looking to use AI to help cull data from CPARS to support procurement professionals looking to have a better understanding of vendors. By looking at how other agencies are testing the waters, you can find learning lessons in their mistakes and successes.
Learn more:
ACT-IAC recently released a resource put together by the Artificial Intelligence Working Group, ACT-IAC Emerging Technology Community of Interest: AI Playbook for the US Federal Government. This playbook proposes a process and a series of phases to support the United States Federal Government in its understanding and application of artificial intelligence (AI) technologies to support its mission.